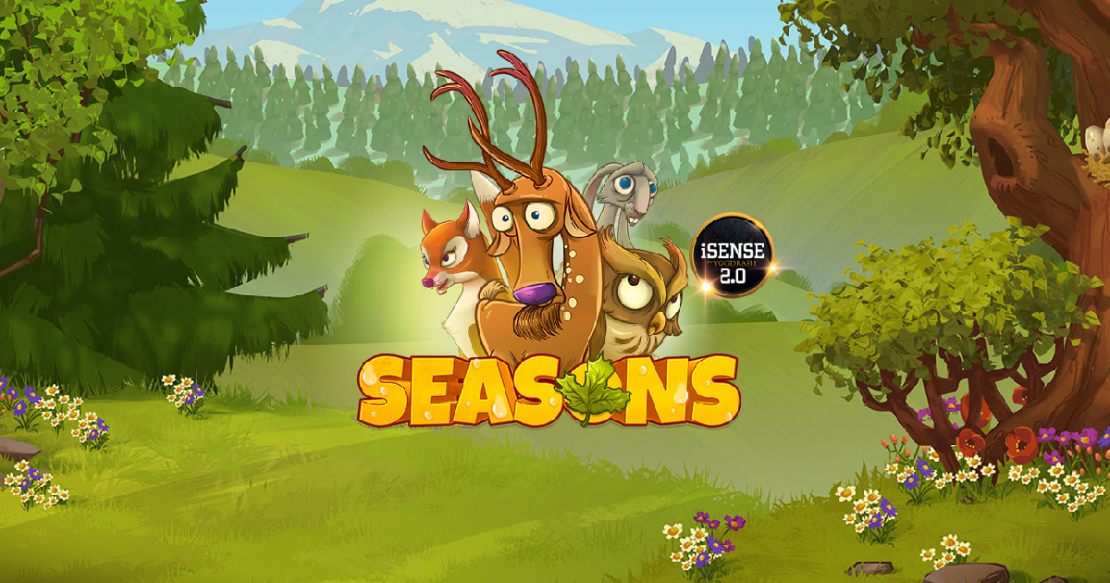 Seasons will take you on a trip through the year's four seasons, and it will do it with excellent graphics and unique features.
In Seasons, the developer created a slot machine with a beautiful design and with graphics that will change regularly, as the time passes in the game. The four seasons will also offer you unique wild symbols, so it's not just a different background picture that is offered in each case. The theme was used in a few other slot machines already, and they tend to do a pretty good job with it, but Seasons takes it to a whole new level. The game has 20 fixed bet lines, and it pays up to $5,000.
I enjoyed the design of Seasons very much, and it's actually one of the reasons why you'd want to play the slot. The background image changes regularly, there are various animations and things like rain or snow that get started, and the quality of the symbols is excellent.
The wagers in Seasons are always going to require the use of 20 coins, since there are 20 active bet lines. You can't modify the number of lines, or how many coins each one gets. The only thing you can change is the value of the coin, which will start at $0.01 and will reach a maximum denomination of $5. You can end up wagering up to $100 on a single spin, or you can go as low as $0.20.
For every 10 paid spins that you go through, there will be a different season chosen. That new season will be picked at random and will govern the next 10 spins. The four seasons each have their own unique wilds that they use.
There is a Hare which duplicates itself to another position on the reels, and is used as Winter's wild. The Owl wild triggers re-spins for the player, which go on until this symbol goes off screen, and it's part of the Spring season. During the Summer, the Deer wild is going to expand in four different directions and replace just as many neighbors. As for Autumn, it offers a Fox wild with multipliers for all the wins of that spin, going as high as 10x for five wilds present.
A feature that is common for all seasons is the scatter symbol, with the 7 to 30 free games that it can bring you when it's on the reels in three to five positions.
I've found plenty of good reasons to give Seasons a chance, and they include the design, the high multipliers and the rest of the features.