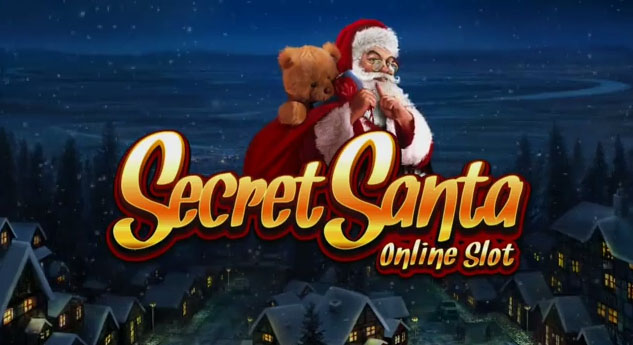 Microgaming's Secret Santa is the kind of game that you would look at nostalgically all year long, but will probably only give a real chance once the winter holidays have started. Inspired by Santa Claus, it offers a combination of cool graphics and boring card suits, with 1024 ways to win instead of regular paylines and with its biggest rewards reaching $2,500.
Like most Santa themed games, it has various images among its symbols which serve as a reminder of how warm and fun Christmas can be. You're going to find not only Santa, but also his bag of gifts, cake, fireplaces with lit fires and the presents placed under the tree. The unfortunate part is the use of the four card suits as the lower paying symbols, which generally means that they're going to be quite visible on the reels. A snow covered town is shown in the background.
It's not an expensive game to play, despite the 1024 ways to win that are in place. You only use 50 lines when you place a bet, with 1 to 10 coins of up to $0.05 being used. That gets you $0.50 line bets and $25 maximum bets.
Quite a few features are part of Secret Santa. You have a randomly triggered feature with about seven different types of bonuses that can start, you have wilds, scatter symbols and something called "5 Of A Kind Again".
The scatter and the wild symbols seem to be mostly ways to offer you prizes, so you shouldn't expect free spins from the former. The better rewards come from the scatter. As for the wild, it's a normal one, which will substitute for most symbols and this will bring you a few more wins in the long run.
5 of a Kind Again is a feature where any combo of five matching symbols will pay you the amount you're owed, after which the symbols will transform into the same random regular symbol, and offer you a second payout.
Free spins, wild reels, wild boosts, dashing wilds, multipliers, scatter sprees and rolling reels are the randomly triggered features which can start up if you're lucky.