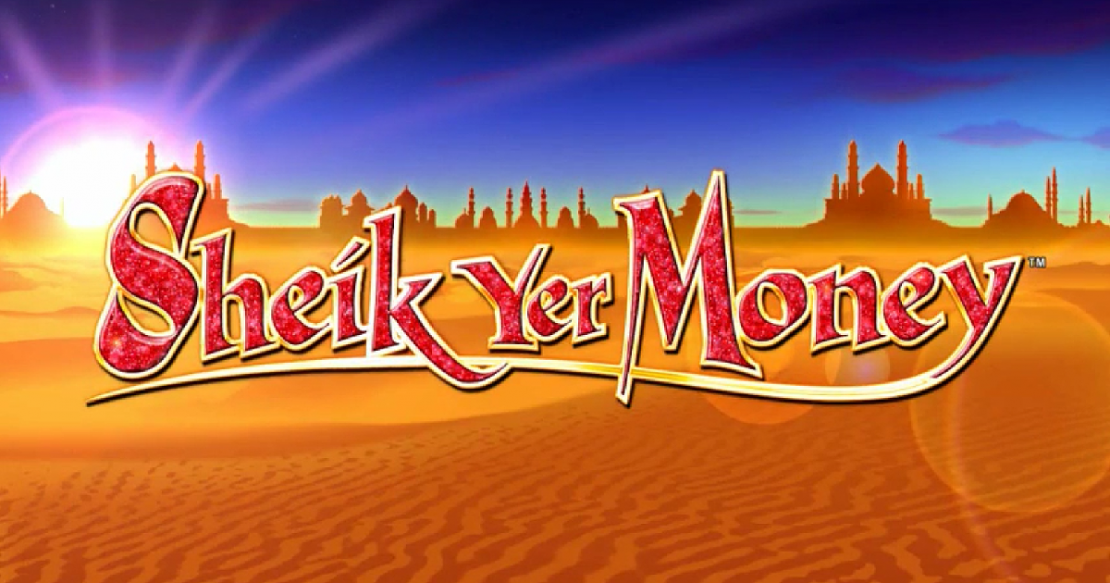 Sheik Yer Money Slot review
Sheik Yer Money is an Arabic themed slot, designed by Barcrest, which uses gemstones and playing cards as symbols for the most part.
Sheik Yer Money might sound like a slot machine that's about belly dancing, but unfortunately, it's just a typical Arabic style game, only with symbols which are not very interesting. It sports symbols which show off playing cards, various gemstones and a magic lamp. That's about it for the theme of this slot, which intrigued with its title, but failed with its design. The slot also has only 10 paylines, and will pay at most $12,500.
You're not likely to be impressed with the design which is offered in Sheik Yer Money. The game shows in the background an image of a typical Arabic city, sporting the architecture that you're probably familiar by now, thanks to all the other similar slot machines, or from cartoons and video games set in the Middle East. The symbols are mostly different types of gemstones and playing cards with some appropriate decorations on them.
Despite having a standard setup of 5 reels x 3 symbols, the game will offer only 10 fixed paylines. The bets for each line can be at only $0.01, but you can also increase them up to $50. With 10 lines in use, you can wager between $0.10 and $500 per spin.
A Wild symbol can appear at times, and its only role seems to be that of a replacement for a regular symbol, if it lands on the payline where that symbol is needed. It doesn't give away prizes and doesn't form combinations of its own.
Another feature icon which is in use here is a Mystic Lamp, which is your basic type of Arabic lamp that you rub and a Genie is supposed to come out of it. Whenever this symbol appears, it will pick a random symbol and it will turn into it. All Mystic Lamp icons present on the reels will turn into the same icon.
A feature called Sheik Shake can triggered randomly, giving you a Sheik character that appears and changes reels to a winning combo.
The game doesn't have too many arguments with which to convince players to try it out. It doesn't have a lot of paylines, it doesn't offer big prizes (only 250x), has an ugly design and the feature list is only average. You're better off playing another game.
Play
Sheik Yer Money

here