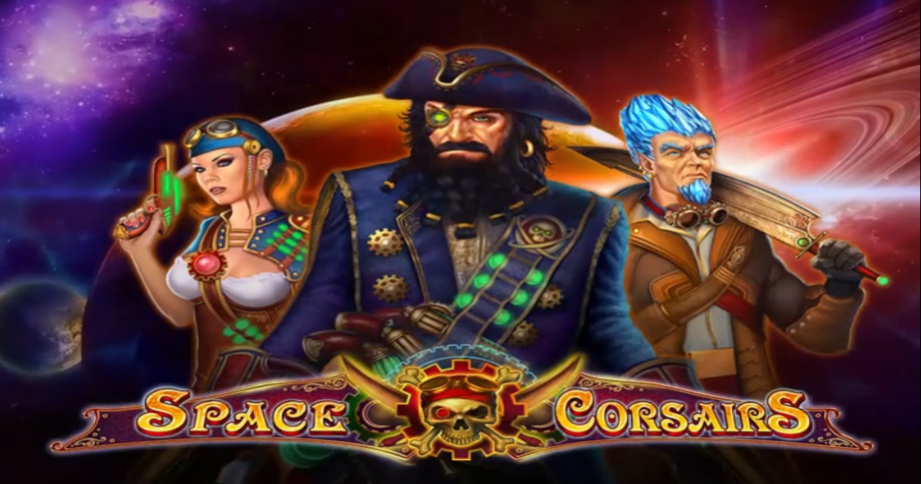 Space Corsairs Slot review
Space Corsairs takes the very common pirate theme into space, and it actually does a fairly decent job with it.
Playson is the creator of Space Corsairs, a slot machine which deals with space pirates, and turns them into laser pistol wielding adventurers, instead of the Medieval Age sailors that we commonly associate with them, typically armed with swords and cannons. The result is not bad, and I've rather enjoyed playing this 5 reel/15 paylines slot machine. It can pay up to $5,000 cash.
With about six themed symbols and five playing cards, the design could've been even better, no question about that. Still, the quality of the symbols is good, and the playing cards don't look like the ones you would normally get from slot machines.
You are asked to use the 15 available lines at all times, so you have an equivalent number of coins in each wager. The coin value is the one that you can modify as you please, the minimum being $0.01, while the maximum denomination is $5. Your maximum bet will be worth up to $75 cash.
There are three types of feature symbols in Space Corsairs. There is the wild symbol first, which has an image with a black hole on it. The wilds have their own payouts to offer when they appear enough times on the reels, plus they can act as substitutes and bring you more regular symbol wins. They can't replace Bonus or Scatter symbols.
Having a Black Hole Wild present on the 2nd reel, in the center position, will trigger a different gameplay mode. Symbols located around the wild will shift by one position clockwise after the initial payouts are offered. After each shift of the symbols, new payouts are offered. This happens for a total of 7 times.
The Planet scatter is responsible for triggering the free spins mode. 3+ Planets are needed on the 5 reels, at the same time. 15 to 25 free games are activated in this feature.
The third symbol gets the bonus game trigger role. You only get these icons in free spins mode, and with 3+ Bonus symbols you trigger a feature, where you click on planets and try to find a good prize (up to 20x the bet).
Finding a slot machine with a pirate theme that has a different approach is quite rare, so I'd recommend you try this slot out, if you usually enjoy this kind of theme.