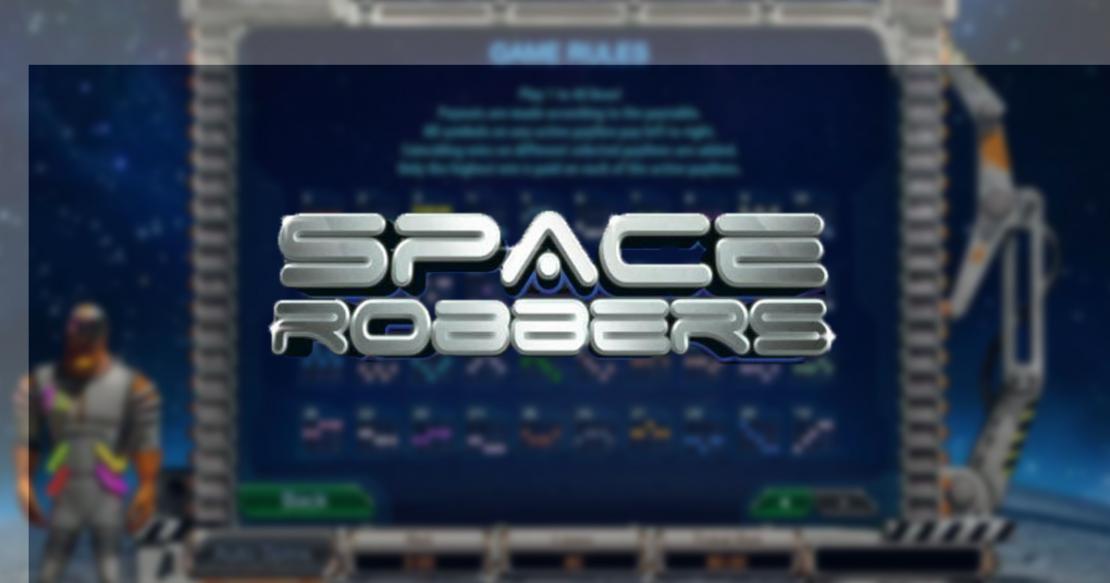 Space Robbers

Slot review
Space Robbers takes the common robbery theme to uncharted territory, approaching it from a science fiction perspective.
A GamesOS slot machine, Space Robbers has a very clear space related theme, the science fiction angle being visible right away. As the game loads, you see a character that's wearing a space suit, sitting to the left of the reels. The reels are hosted on some kind of machinery, with an arm coming from the right side to support them. This ensemble is placed on the surface of a moon, with a gorgeous view of space behind it. Looking at the better paying symbols, the images will include crystals, canisters, the space robber, a couple of aliens and a space ship. The lesser ones get images of planets, with colors like brown, orange, blue, green and pink. There are a lot of details in the game's design, but the style is not the most attractive one they could've come up with.
5×4 reels get up to 40 active lines in Space Robbers. You get your chance at the $3,000 top jackpot, plus you can also have wild symbols, bonus symbols and bonus games. The Bonus Raid Fuel is another part of the slot that will be fun, with multiple levels for you to advance through.
First of all, you have control over the number of active lines, and at most there will be 40 for you to form combinations on, but also to cover with your bets. The line bet can start at $0.20 and it will reach $2. As it stands, the full range of your bets will be $0.20 to $80.
Wild Crystals will be among the symbols that you may use as replacements for others, having them in winning combinations that the regulars are forming. It doesn't pay you anything by itself.
The Bonus symbol shows a canister of some sort, and it's going to be needed three times on a single line, before you can get a Pick Me bonus. Make a choice there, and you get an instant reward.
Bonus Raid Fuel is a meter shown at the bottom, which increases each time that you get a win. Once you get it to 100%, you trigger a bonus game, with one of three possible versions, called Spaceship Robbers, Asteroid Mining or Solar Race.
Space Robbers has enough features to keep a science fiction fan happy, has a lot of details and overall it is a game that I recommend you try out.