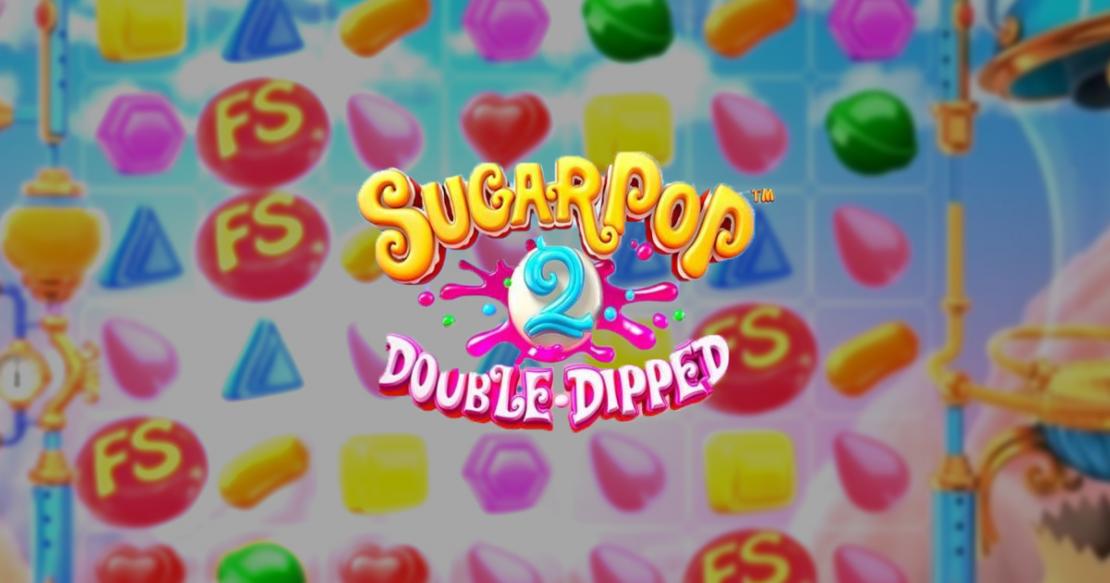 Sugar Pop 2: Double Dipped

Slot review
Betsoft has released a sequel to another popular slot of theirs, in Sugar Pop 2: Double Dipped, a game with a candy-based theme.
Sugar Pop 2: Double Dipped is going to be a game that follows in the footsteps of another candy-themed slot machine from Betsoft, called simply Sugar Pop. The new game keeps the same gameplay style, which looks like it came out straight out of Candy Crush Saga, with many of the same candy symbols being present in it as well. The reels are bigger, there are more symbols that can get involved in combinations now, plus the graphics have been improved a bit. The symbols are the same ones, ranging from red hearts, to blue triangles, orange beans, yellow squares and various other candy, in different colors and shapes. Overall, you can definitely see an improvement in the design of the game, compared with the first slot of the series.
7×7 reels are placed in the game area, allowing winning combinations to form in clusters on them. Feature wise, you have the Candy Bombs, Candy Wilds, free spins and the possibility to level up and get even more extra features each time this happens. The best winning combinations are the ones paying up to $100 for each symbol that is part of the cluster.
The bets work in multiples of 50 coins, so the game will pretend that it has 50 active lines, even though there is no such thing in it. You use 50 to 250 coins, with denominations set between $0.01 and $1 for them. You can spend $0.50 to $250 per spin of Sugar Pop 2.
The Cluster Wins are the ones that allow you to get paid in this game. They trigger when 4+ contiguous symbols of the same type are present next to each other. The winning symbols explode after they pay you, and the result will be the presence of multiple empty positions, which you can get new wins on.
Wild symbols are taking the form of the Candy Wilds and they appear when 5+ matching symbols form a cluster and explode. The Candy Wild is left behind, to increase the odds of a new win forming.
Candy Bombs will trigger when 5+ winning clusters are formed. The area of effect depends on the number of triggering clusters.
4 to 15 FS Candy symbols will deliver anywhere between 5 and 27 free spins, another feature that should be both fun and profitable in this slot.
Sugar Pop 2: Double Dipped already looks like a very interesting release, and it's not just the candy theme that works well for it. It has a lot of cool features and an interesting gameplay style, which many will appreciate.
Play
Sugar Pop 2: Double Dipped

here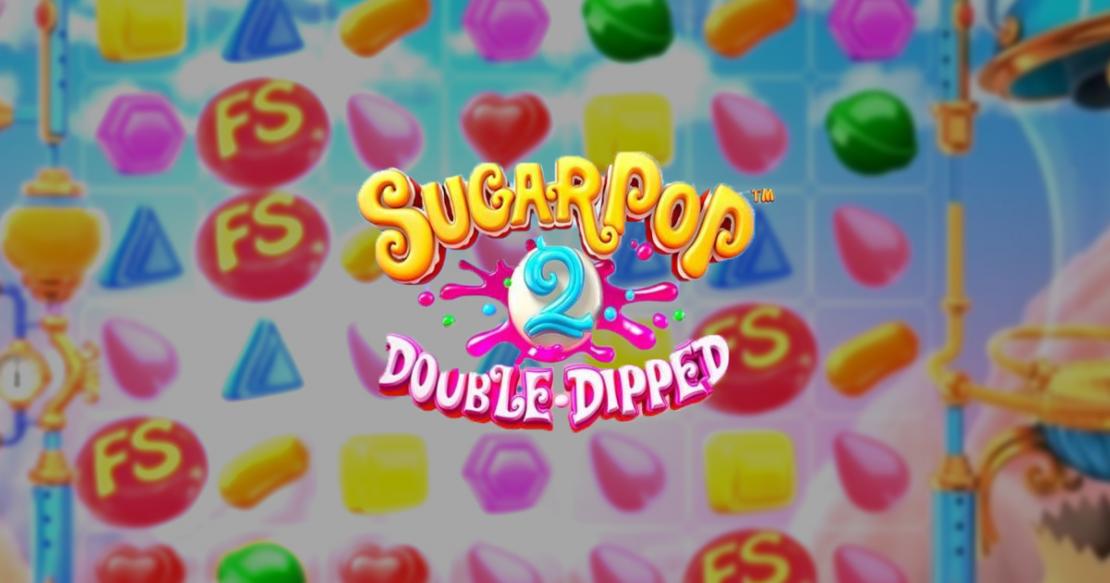 Sugar Pop 2: Double Dipped