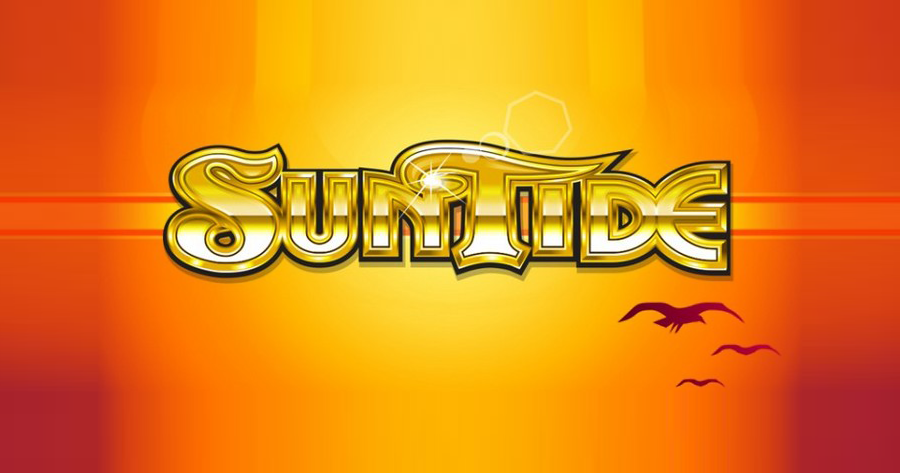 A new release from Microgaming, Sun Tide has a design which is inspired by the classics and a limited number of paylines.
Sun Tide will not give you as much as other new games do, and the reason is the classic inspiration which Microgaming used in its case. On the 5 reels and 9 lines of the game, you're going to find classic symbols and fruits, things that were often present in 3 reel slot machines in the past. The result is not that great of a design, which is unfortunate since this is a new game, and Microgaming already has its share of slot machines with dated looks.
Sun Tide, though it mentions the Sun in its title, is not really easy to define as a slot machine which is themed around it. You have a very orange scene in the background picture, with flocks of birds visible in a corner, and there are a couple of symbols with special features that they trigger. Otherwise, the slot's design is much more inspired by classic titles, not by the Sun. The majority of the images shown as symbols are fruits and things like bells, gold bars, sevens and diamonds.
A wager placed on 9 lines can go up to $90 in Sun Tide, each payline receiving up to $10. A line bet is made out of 5 coins, each one having a value of up to $2. You can even modify the number of lines, though the odds of getting a win are already quite low.
One of the two symbols which can do something extra for you, the gold coin is also an expanding wild, which covers entire reels if this can trigger a new win for you. It's only used this way on the 3rd reel in the base game, with the other four reels getting regular wilds. Wilds form combinations directly as well, and if they're on their own on a payline, with two to five icons, you can win up to $100,000.
Scatter symbols have an image with a tropical sunset on them. These symbols can appear in any position and they give you payouts of up to $9,000 and free spins. With 3 to 5 icons, you trigger 15 free games, which can then be retriggered. Wild symbols can expand on three reels instead of one, if they appear during free spins.
It's difficult to be impressed with a game like Sun Tide, released in 2016, yet sporting the number of lines and the design that would've been more common about a decade ago.