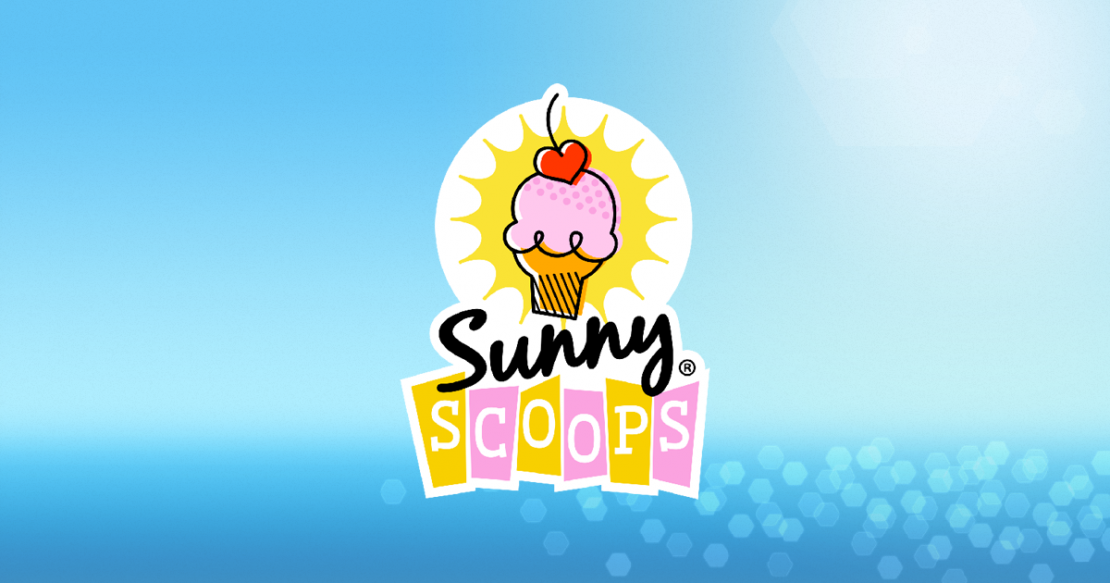 Sunny Scoops is an ice cream themed slot, designed by Thunderkick and sporting a very unusual layout and gameplay style.
Once Sunny Scoops loads up, chances are that you're going to be unsure about what's going on. The screen will give you three cones instead of three reels, with three scoops of ice cream on each one. The scoops of ice cream would be the symbols which you get to play with in this slot machine, and which will bring you winning combinations. The underlying concept might be unusual, but the end result is the same one, a 3 reel slot machine, with a total of 14 paylines, forming both horizontally and vertically (you can have a combo forming on a single cone/reel). It doesn't pay a huge amount though, the jackpot being at $3,500, if certain things happen first.
As soon as the screen loads, what you will see is a table, with three ice cream cones on it. Each cone has three scoops of ice cream on top of it, chosen out of seven different flavors/colors. The scoops are the symbols, and in order to form a combination, you need three that match on a payline, either horizontally or vertically on the same reel. It's a very simple look that you will find in this game, but it works for it.
If you choose to place the maximum allowed bet, you're using $100 for each spin of the reels. With the minimum bet, you only have to invest $0.10 each round. Either way, you're activating 14 paylines each spin.
One of the types of combinations which are more desirable is the one which forms on a single ice cream cone, or reel as you might call it in other slots. Vertical combinations of three symbols will activate a Bonus Wheel, which can give you access to a bonus game, or to multipliers for the existing wins. These multipliers can go up to 7x, which is how you get a payout of $3,500, instead of the regular one of $500.
The bonus game, if triggered, will bring you free spins. If there are any wins in this feature, you get an increased multiplier, and you also are offered a respin. If you have a spin without a win in it, the multiplier goes down by 1x.
It might not be the usual slot machine, but that's not a bad thing in this case. You're getting a slot that's made Thunderkick style, fun to play, but unusual at the same time.