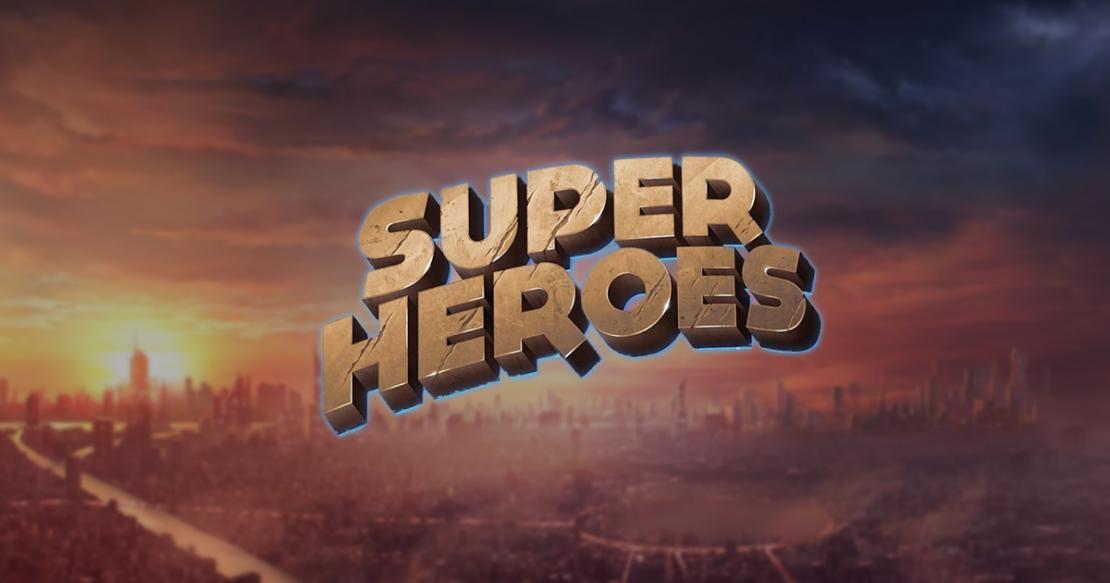 Super Heroes is a game that offers us Yggdrasil Gaming's idea of a superhero theme, using great graphics and lots of features to get your attention.
Super Heroes was released by Yggdrasil Gaming, a young developer that doesn't have a huge collection of games under its belt yet. Still, if there is one thing that you will recognize them for, is that they're going to put out impressive games, and this one is the perfect example. They created a super hero theme from scratch, rather than getting an already established brand for the purpose. This slot machine has a Super Hero feature, wild symbols, scatter symbols and free spins. The game has just 20 lines on its 5 reels. The largest payouts offered in the game will reach $2,500 for regular combinations.
The betting options are visible on the left side of the bottom row. You see first that there are 20 lines inside, and that they are fixed, since you don't have an option to change them. Next, there is the coin value, or the line bet if you prefer. It starts at $0.01, with the option for the player to take it up to $5. You can spend anywhere from $0.20 to $100 on a single spin of Super Heroes.
First, we have the wild symbol, a rather simple feature which is only used as a replacement for all the other regular symbols, the Free Spin scatter being the exception.
With the scatter symbol in position on the reels, in 3 to 5 locations, you receive access to 4 to 7 free spins. During each free spin, you get a Superhero feature to activate. Each time you summon a superhero, it will go up in level, going up to level 4 at most. Depending on the level, a superhero can offer you different features.
Mirage is the green superhero, and her reward will be a random prize which can go to as much as 1,000 coins ($5,000). From Raven, you're going to get 1 to 4 random wild reels, depending on her level. Hopper brings down a meteor shower, and it will turn 2 to 5 symbols into wilds. From Tesla, you can expect to turn 2 to 5 symbols into a single other symbol, hoping this way that you're going to get better odds at a combo. Trance has between 1 and 4 additional free spins for you, when triggered. Finally, Knox will increase the multiplier for that particular spin, in the range of 2x to 5x.
The Superhero feature can be summoned at random in the base game as well, with two heroes brought to the reels at the same time, which will have a level between 1 and 4, picked at random.
It's an impressive new game, a title that I very much enjoyed and can't wait to return to. The design is especially well made, and there is a long list of potential features to trigger.