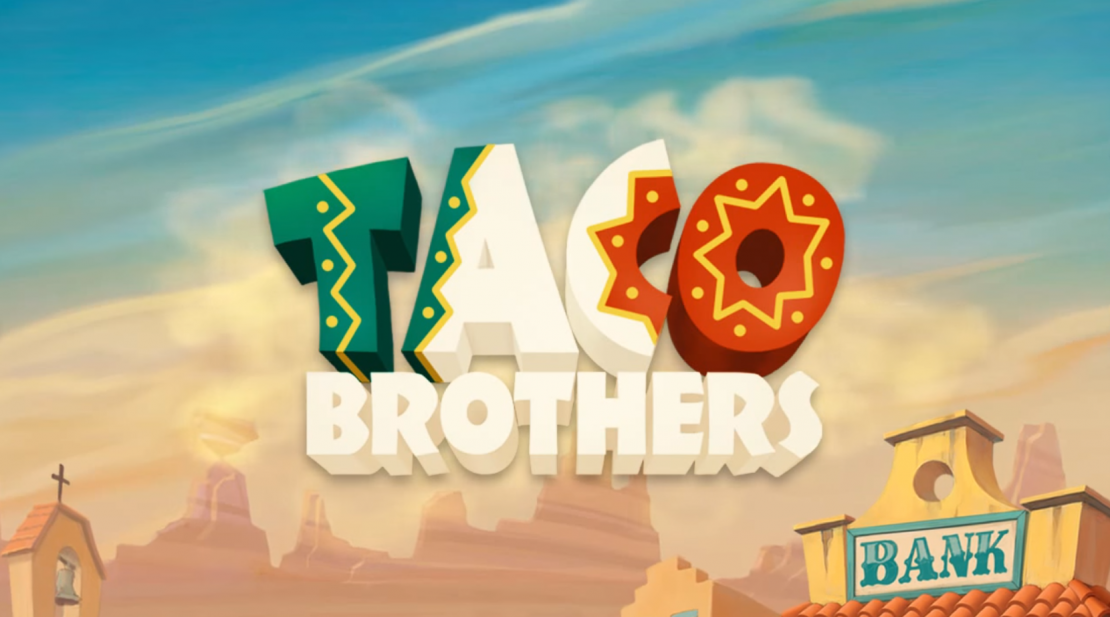 Taco Brothers

Slot review
Reminisce the old great Taco Rebellion in Mexico that happened back in 1881 and be rewarded just like the members of the iconic rebellion with Taco Brothers, a wacky and entertaining online slot game from the famous Elk Studios. Captain Diaz is back and has outlawed the eating of Tacos by sending anyone who eats the treat to jail. Join the Taco Brothers to overthrow the Captain and bring home the glory and the cash!
End up as the hero and be rewarded as you locate all kinds of items during your journey such as spades, cacti, lanterns, guitars, and tequila. Reach the unique multiple level bonus game as well as Taco Brothers Respins, A Wild Escape Bonus, Exploding Safe Multipliers, Running Wilds and Free Spins. Multiply your earnings or simply hit the Jackpot as you bring the Taco eating to a balance while bringing Captain Diaz's powers to an end.
The game features several characters, Captain Diaz, the evil Taco hater in town, Pico who conveniently plays with dynamite and the Taco Brothers, Pepe and Paso. Paso loves cigars while Pepe plays the guitar and would sooner serenade the beautiful senorita that has been imprisoned by the evil Captain Diaz.
Find the brothers during game play while picking up your tools for you mission. Cacti, lanterns, guitars, spades and tequila can be picked on the way will earn you 80 coins each. Pico on the other hand will allow you to achieve 100 coins while finding Pepe allows you to win as much as 330 coins. Finding Paso earns you 400 coins in the process. As soon as you complete your band of heroes, you can start your game in town to collect your bonus. Three Safe Symbols triggers the Wild Escape Bonus. Exploding Safe Multipliers on the other hand are courtesy of Pico's skills with the Dynamite.
Bet from 0.01 coins up to 50 coins per spin equipped with three betting strategies, Jumper, Leveller and Booster. Be the hero, experience the adventure in the bonus game and come home as a winner with Taco Brothers!