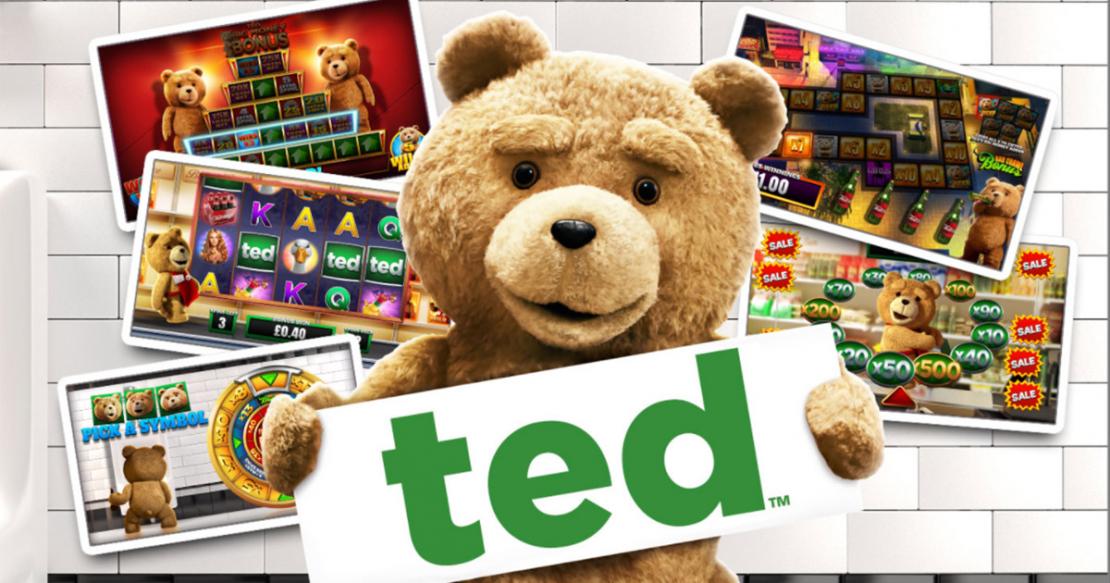 Ted is a branded game from Blueprint Gaming, which is based on the film with the same title, released back in 2012.
Themed with a comedy movie in mind, Ted takes over some of the graphics that appeared in the original, so you're going to have the image of the teddy bear, the main character, along with an actress and other objects and logos that can be considered as connected with the topic. The action of the game takes place right in front of the couch on which our hero sleeps, along with a couple of crushed beer cans. It's a properly designed game, of good quality graphics wise and with the expected symbols on its reels. Though it does have a couple of less inviting poker cards as well, for the most part you get what you expect from this slot. The game has wild symbols, a bonus feature with multiple options, as well as six game modifiers that can occur at random. It's a game with 5 reels & 20 win lines, capable of paying up to $12,500.
You're going to notice the Bet option on the left side, at the same level as the Spin, which is on the right. You use the arrows to set a bet value that you would want to use, the range available to you being between $0.20 and $500. For that particular range, each of the 20 fixed lines would get between $0.01 and $25.
As you play the game, you will discover some features which are normal for modern slot machines, along with some that are quite rare and a lot of fun, so Ted gets extra points for that. The regular features are the wild symbols and the scatters of the slot, which you can land and take advantage of to get more wins or additional features triggered. The symbol showing Ted is the wild and it is one of the two symbols that can pay the big prize.
Another one that I think will be a player favorite is the bonus game, Thunder Buddies, which you trigger with its own logo symbol. You have a ladder there, on which you go up and you get to trigger other bonus games (five available total).
Finally, Ted can be triggered at random as you play this game, and he will bring you a modifier for the game (infectious wilds, super spins, beer shuffle, bonus boosts and others).
It's a game that's well designed and which has the right features to make it an appealing choice for those that loved the film.