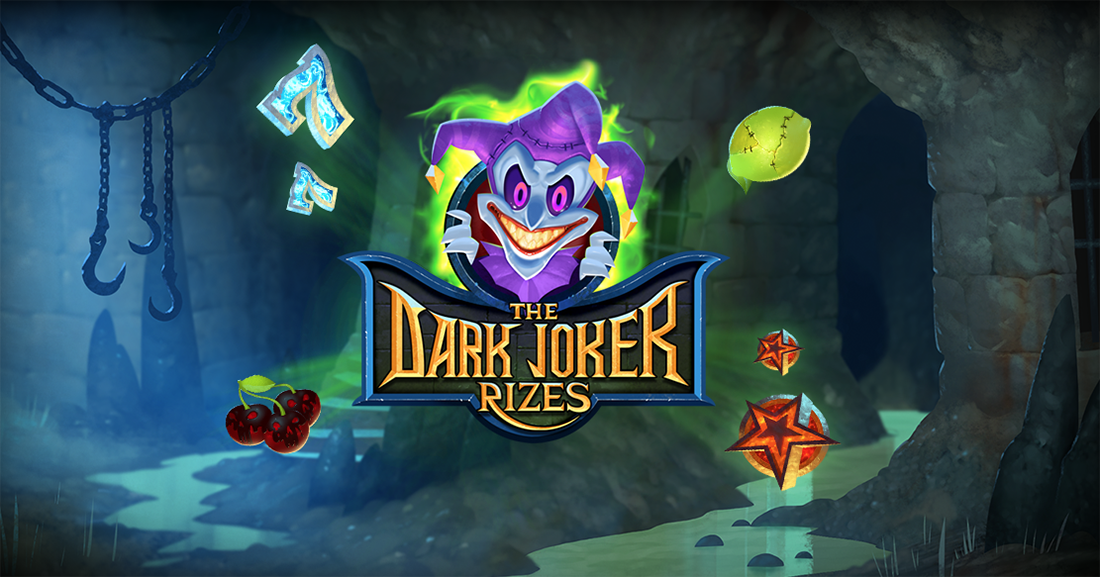 The Dark Joker Rizes

Slot review
The Dark Joker Rizes is a classic slot machine at heart, but it takes an almost evil look thanks to the creepy nature of its fruit symbols.
Coming from Yggdrasil Gaming, The Dark Joker Rizes is an unusual game, mostly in the way it was approached than in the theme which was chosen for it. The symbols are mostly classic icons, fruits, bells and other similar pictures, but turned into evil versions, and using 5 reels instead of 3. A Dark Joker character is also part of one of the symbols. The slot's 5 reels host a total of 10 paylines and can pay you up to $6,000.
The graphics of the slot aren't necessarily appealing, but they do look well made, with lemons, cherries and bells looking quite dark. To give one example, the cherries appear to be tainted with a black paint which forms a skull shape.
The game gets only 5 regular paylines, but it mentions that it has 10 because they can pay starting from either side of the reels. Either way, 10 coins are required each round, but you get to choose what they will be worth. The minimum value is $0.01, while the maximum is $1, with the wager going up to $10.
The Joker is one of the major symbols of this slot, and its appearance in 3+ locations is sufficient to award you a Mystery Win, whose value can depend on luck or on the number of symbols of this type that trigger it. Three Jokers on the reels will award a win of 1,000 to 6,000 coins, while four Jokers pay 3,000 to 6,000 coins. If you have five Jokers, you get automatically the 6,000 coins prize.
There is also a Jokerizer Mode, which activates whenever you have a winning combination formed. You are allowed to choose, between getting your money for the regular combo win, or using the money to play Jokerizer Mode, using 20 coins for each spin. To get a Mystery Win in Jokerizer Mode, you only need two Jokers, and the prize value can be from 20 to 6,000 coins.
Once the Mystery Win has been shown, you may get one free bonus spin, with the Joker Reels being sticky for that one round.
Play The Dark Joker Rizes for its unusual features and for its dark theme, but don't expect the slot to offer you a typical experience. The low number of lines is a major downside in this case.
Play
The Dark Joker Rizes

here