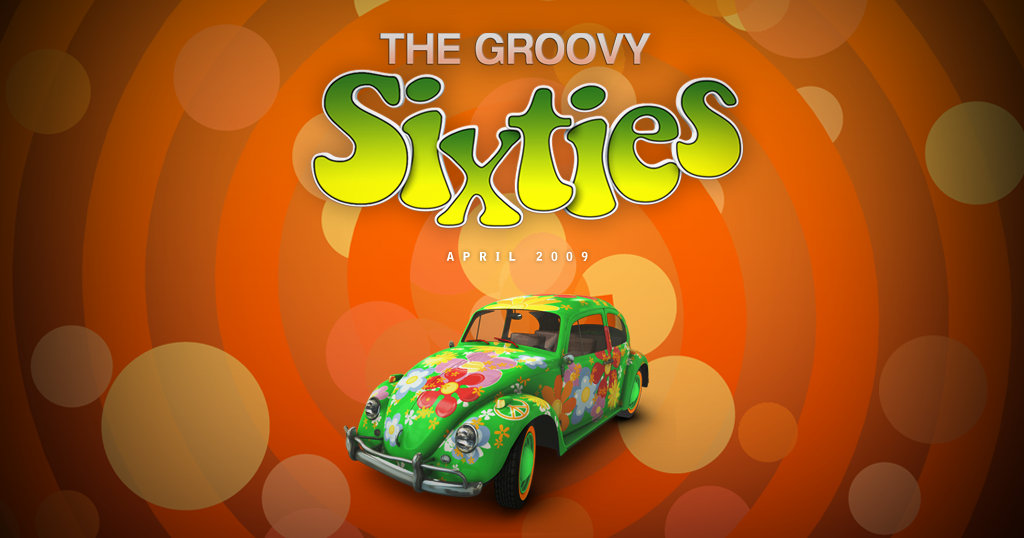 The Groovy Sixties

Slot review
Net Ent gives the player in Groovy Sixties a game with a focus on the 60s, a decade that many remember fondly.
Groovy Sixties has an interesting theme, being inspired by the 60s and the fashion of that time. It's one of a few slot machines from Net Ent to have such a focus on a decade, the others each having their own 10 years. The design relies quite a bit on the 60s style objects, including lava lamps, flower power style VW Beatles, latex boots and others. The 5 reels get 4 symbols each, and they have a total of 40 paylines that can pay up up to $2,500.
The slot's design looks appropriate for the decade it is based on. The background picture has an abstract image with different orange shades used on it. On the reels, the symbols have a couple of poker cards, from Jack to Ace, and the rest are items which are appropriate for the time. They include a VW Beatle with a flower power paintjob, a small TV set, a retro camera, latex boots and lava lamps.
In Groovy Sixties, you work with up to 40 paylines when you're making your bets, and in each case you need at least one coin to get them active. You can increase the line bet up to 5 coins though. The value of a coin is between $0.01 and $0.50, meaning that you can spend $2.50 per line, or $100 total for the game.
One of the two symbols with extra abilities that the slot relies on is the wild. Marked with the 60's Wild Logo, it will pay up to 1,000x the line bet, which would mean at most $2,500 in this game. The wild pays that much when it forms a combo of up to five similar symbols. As a substitute, it will simply act as a replacement for other symbols, without offering anything extra when this happens.
The Girl icon is the scatter, just like in the other slots of the series. You need three of them on the reels, to get a small prize and to trigger 5 free games with a 2x multiplier. Should you land the three scatters again, you win another 5 free games from them.
The entire series of slots themed around decades from the 20th century is interesting to play, and this one is as well. The features could've been better though, and that goes for the payouts as well.
Play
The Groovy Sixties

here