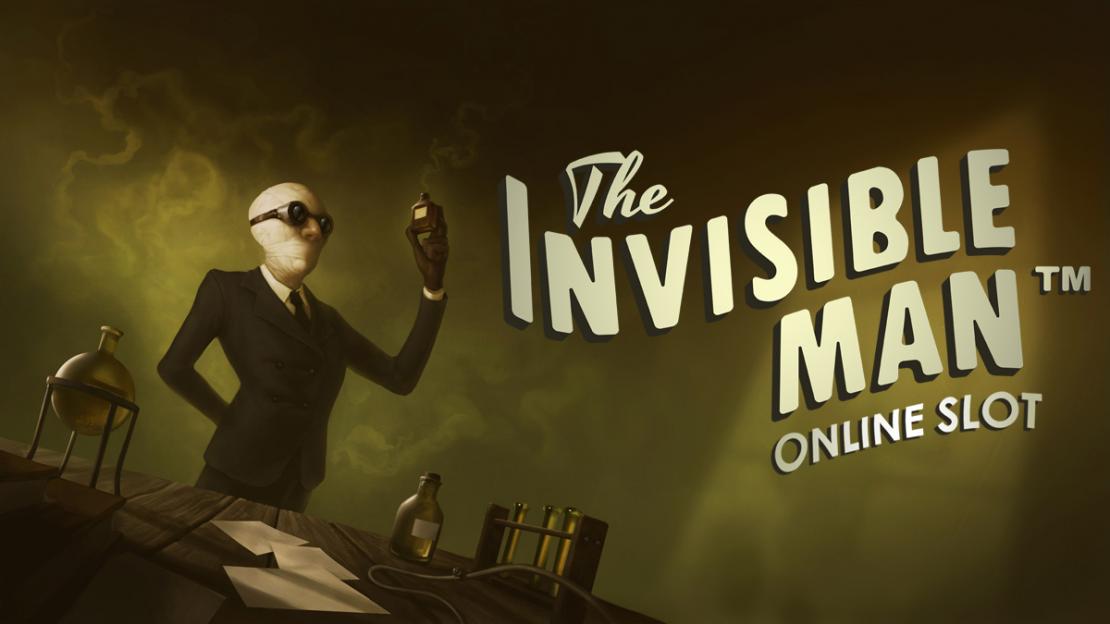 The Invisible Man

Slot review
The Invisible Man is a game which was released by NetEnt, in collaboration with the studio which released the movie with the same name, Universal Studios. The action of the game takes place in a laboratory where the experiments happened, and if you look at the reels you will see both 3D graphics and some very boring looking poker cards. A game with 20 lines, it asks for considerable wagers to be placed, but rewards the player with payouts of up to $2,500 only.
The dream of having the power of invisibility has been present in the minds of most people, but the slot machine's story has not been invented by NetEnt. Instead, it's based on the sci fi novella written by H. G. Wells in 1897 and on the 1933 film with the same name which was released by Universal Pictures.
As I've mentioned before, the slot gives you 20 paylines to work with. There is no option to change the number of lines, the only way of modifying the bet is by using a different number of coins per line (Level 1 to 10) and by modifying the coin's denomination ($0.01 to $0.50). The largest bet used has 200 coins in it, with a total value of $100.
Two types of wilds are present on the reels, one the Police Wild on the 1st reel, the other a Griffin Wild on the 5th reel. Get one to appear, and you will find that it moves by one spot towards the other end of the reels, until it goes off screen. If the two different wilds happen to clash while they're moving in opposite directions, you're going to get a round with 10 free spins out of it.
The wilds are no longer limited to appearing only on the 1st and 5th reels during the free spins, being available everywhere. Free spins also come with two meters, one red for the Griffin wilds, the other blue for the Police wilds. Depending on which meter fills up first, you get either a bonus game or Police spins at the end of the free spins.
Play
The Invisible Man

here