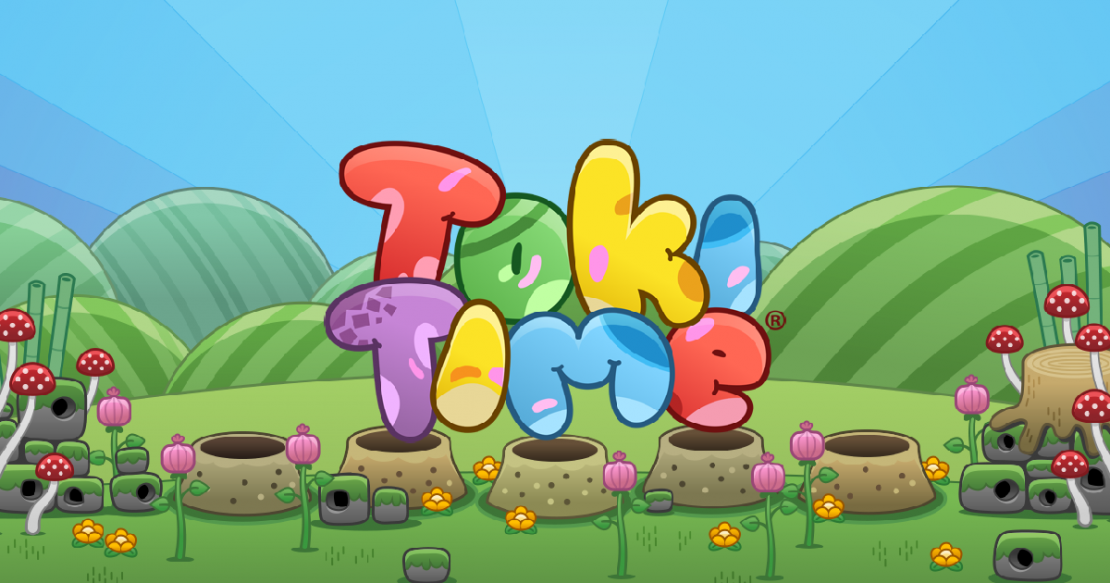 Toki Time is an unusual game, from Thunderkick, which seems to have weird little animals as a theme, and they're popping out of holes in the ground.
Thunderkick slot machines seem to be getting weirder and weirder, with each new release that they put out. Toki Time seems to be inspired by some weirdly shaped animals, which are thrown out of the ground, through volcano like holes. Add the dancing mushrooms and flowers which move around that area, and the result is a bit trippy. Still, nobody ever called a Thunderkick slot machine average, and Toki Time keeps to the same gameplay style, which surprises the player. You will discover 11 paylines on 5 reels, and payouts of up to $2,400.
As I mentioned, the design of Toki Time is very weird looking, and though the symbols on its reels might be inspired by animals, their shape and look is quite different from what you would expect, to the point where I'm not even sure what they're supposed to represent. The better paying symbols are the ones with the Star and the Cloud with a rainbow jumping out of it.
All slots released by Thunderkick share the same betting system, which works with a range of $0.10 to $100. There is no payline or coin selection, and you only choose the total bet, nothing else. The paytable values will change accordingly, so with each wager you know exactly how much you can win. With a $100 bet, Toki Time offers at most $2,400 cash from a single combo.
A winning combo pays in this game when it forms on a payline, and starting either from the right, or from the left. Either way, you need the symbols to appear in succession, and form a line of three to five icons.
The image used for the wild symbol appears to be that of a lama, or maybe a sheep. It's a symbol which expands and takes over the entire reel. It is limited however, to appearances on the reels 2 and 4. If the expanding wild helps with a win, it will be locked and a respin will be done, for the remaining reels. You keep getting these respins, until no more wins come to you as a result.
It's far from a typical slot machine, but Thunderkick did a good enough job with it, and it should be a game that you have fun with, especially if you're not bothered by the weird theme and design.