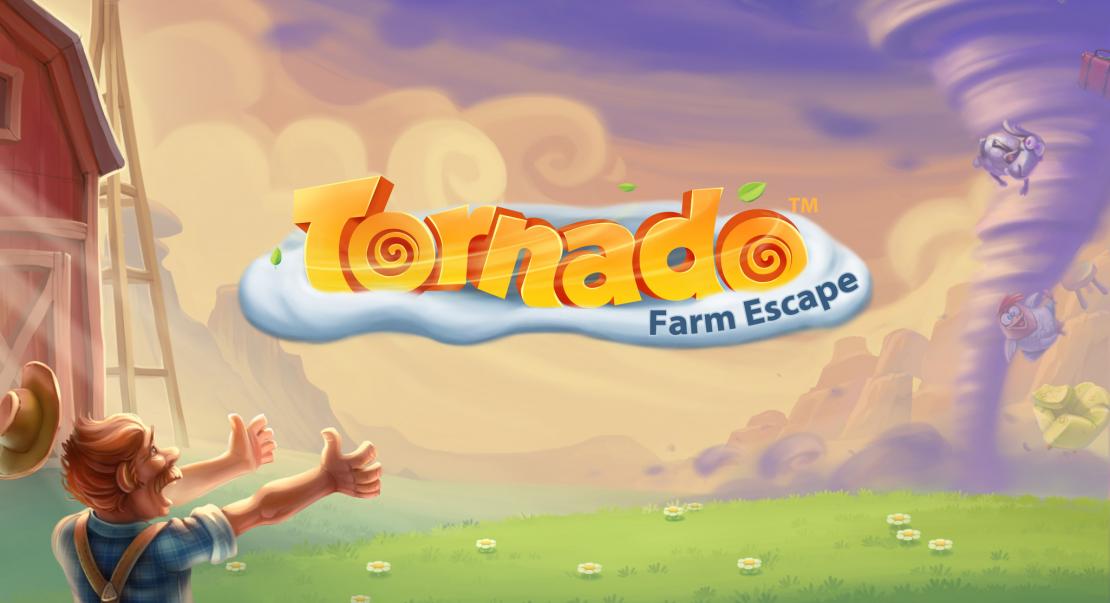 Tornado: Farm Escape

Slot review
Tornado is a NetEnt game, where the action takes place on a farm where the poor animals are exploited by the evil farmer, but which get a chance to escape by stepping into a tornado which takes them away. The Tornado theme comes into play when it comes to the features as well. The slot is a 20 lines title, with top rewards of $7,000.
It's a farming themed game, with the twist being the tornado which comes in and takes everything away with it. You see the symbols with various animals and objects which look like they've been picked up by the storm, and they're now at hundreds of feet into the air. The quality of the design is quite good, and there are only symbols with a connection to the theme inside.
In order to get the slot's reels spinning, you have to bet 20 coins at the very least, their total minimum value being at $0.20. Increase the coin value up to $1, and the Bet Level up to 10 coins per line, and you can wager as much as $200 for a single spin. As you can see, the game is accommodating with various budget levels.
The best feature that the game provides is called Tornado, and it requires the Hot and the Cold symbols to be present on their own reels at the same time. The former will land on the 1st reel, while the latter is on the 5th. The game which is located in the middle position on the 3rd reel is considered active and is collected by the Tornado from all the reels, along with any wilds that might be present at the same time. The reels will spin and you will keep collecting the active symbols until you get a round that doesn't have any. Rewards depend on the number and type of collected symbols, and they can bring you up to 4,500 coins.
The other feature is called Storm and it starts at random. It shows up in one of the corners of the game and it moves in a random direction each round, turning regular icons into wilds.
Play
Tornado: Farm Escape

here