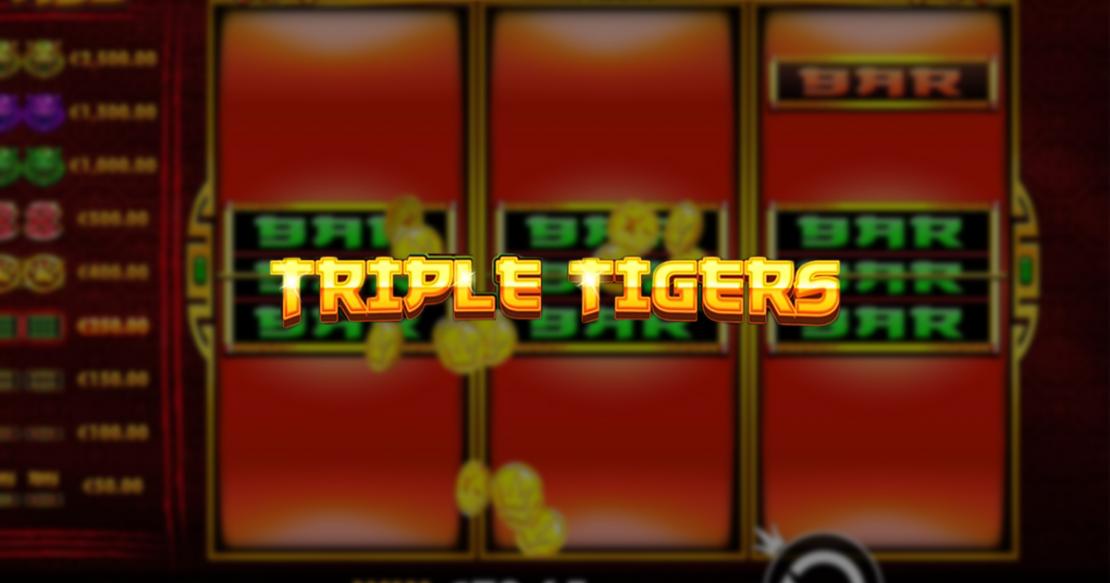 Triple Tigers

Slot review
Pragmatic Play's Triple Tigers is one of those classic slot machines that are helping make the 3-reel category exciting, with the quality of its design mostly.
A game that is offered by Pragmatic Play, Triple Tigers is offered to players that aren't looking for exciting features from their slots. On the contrary, this is going to be a slot with 3 reels, which has no real features, but which was created with a better design than you'd expect given the type of game that you're looking at. It's also going to have a theme that is based on the Chinese culture, using tigers colored in gold, pink or green for its major symbols. The Chinese theme is shown in other symbols as well, such as the red 8 or the Golden Paw Print. The only ones that remain true classics are the symbols showing stacked Bar logos, but even those have a certain Asian influence in the font used for their letters. Design wise, expect to be amazed if you're mostly used with ugly 3-reel slots, but if you're comparing the slot with 5-reel titles it will feel just average.
Despite the advanced graphics, you shouldn't be getting any ideas about Triple Tigers. This is nothing more than a game with 3 reels which host only 1 active line, going straight through the middle positions. You're not going to have any features inside, while for its best rewards the slot could pay up to $2,500. We also know that there is going to be a 96.52% average Return to Player.
The developer kept its usual betting system, so you can still select between 1 and 10 coins to use per line, with a coin value that tops off at $0.50. You only multiply that number by 1 in this case, since there is one line to take care of. As you've probably figured out, you can spend $5 at most in the game.
In exchange, Triple Tigers is capable of delivering rewards of $2,500 from the best combo that you can get, the one using three Golden Tiger symbols arranged on that single horizontal line.
Don't expect for other types of features to be available, the slot doesn't even have a regular wild to help you out, but that's part of the classic slot experience.
Triple Tigers could be a very enjoyable game, but that's based on graphics alone, and it's for players that want a good design in a very simple slot.
Triple Tigers

gameplay video