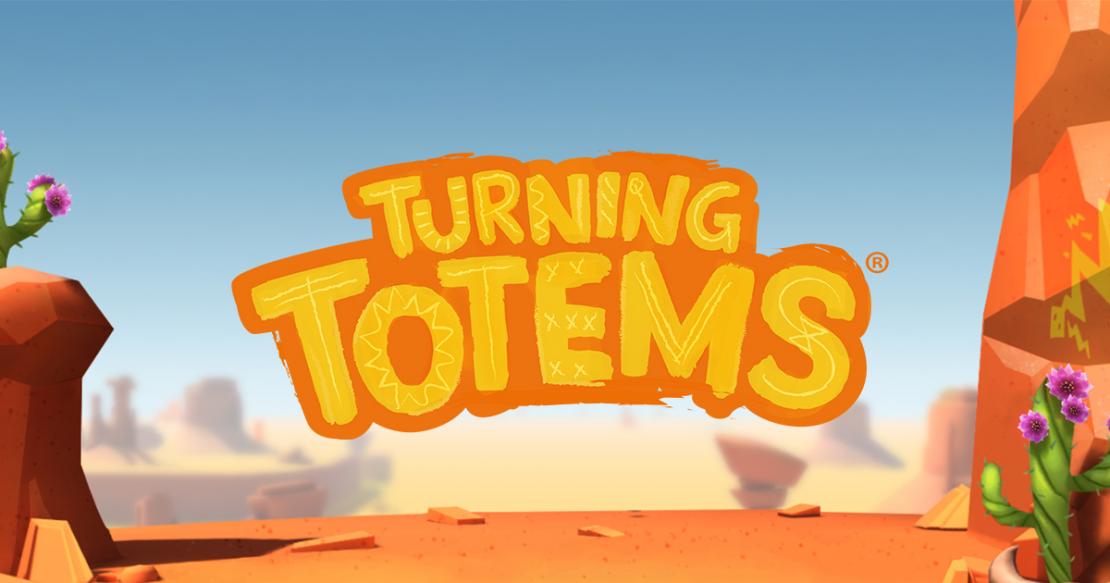 Turning Totems

Slot review
Turning Totems is not a typical slot machine, not if you look at the way its reels work at least, with the symbols spinning around on a totem pole.
Thunderkick is the developer responsible for offering us Turning Totems, a slot machine with a design that appears to be inspired by Native American culture, and with a set of symbols and reels which aren't typical even for that theme. You get five totem poles in total, each one with a bird carving at the top. There are three symbols on each pole, totems carved in wood that will show different symbols. The totems spin around the poles, horizontally, showing you different sides. Otherwise, the combinations will form the same way, it's only the way the symbols are displayed that is different. You get 11 pay lines which pay both ways, definitely not a standard number for a 5 reel title. The game will deliver sleeping and regular wilds, thunder snakes and bonus games with free spins. As for the highest prize, it gets to a value of $2,500.
There is only one type of wager that Thunderkick will use in its games, even if the number of lines will be different from one to the next. It's a system that asks you to choose the wager for all the lines, not for individual ones. You spend anywhere in the range of $0.10 to $100, and whatever amount you choose it will be for all available lines.
Even though you will have only 11 lines here, it's important to note that the combinations can form both ways, starting from either of the two sides of the game area. The requirement is for the symbols to be in consecutive order and on the same line.
Thunder Snake icons are important in this game, since they can transform the reels they land on, into Thunder Reels. Activating a reel this way will result in a respin, as long as a bonus game doesn't start.
The game has Sleeping Wilds present on the reels, symbols which can be turned into active wilds only if the reel they are on is turned into a Thunder Reel. At that point, you will be able to use the wild as a substitute.
Should you get lucky, and get at least three active Thunder Reels, there will be a bonus feature with 5 free spins in it. The Thunder Reels will be active until the free spins are consumed.
Turning Totems can be one of those games that is different from what you normally expect to play. That's a plus for me, and it should be for anyone else that is looking for something interesting.