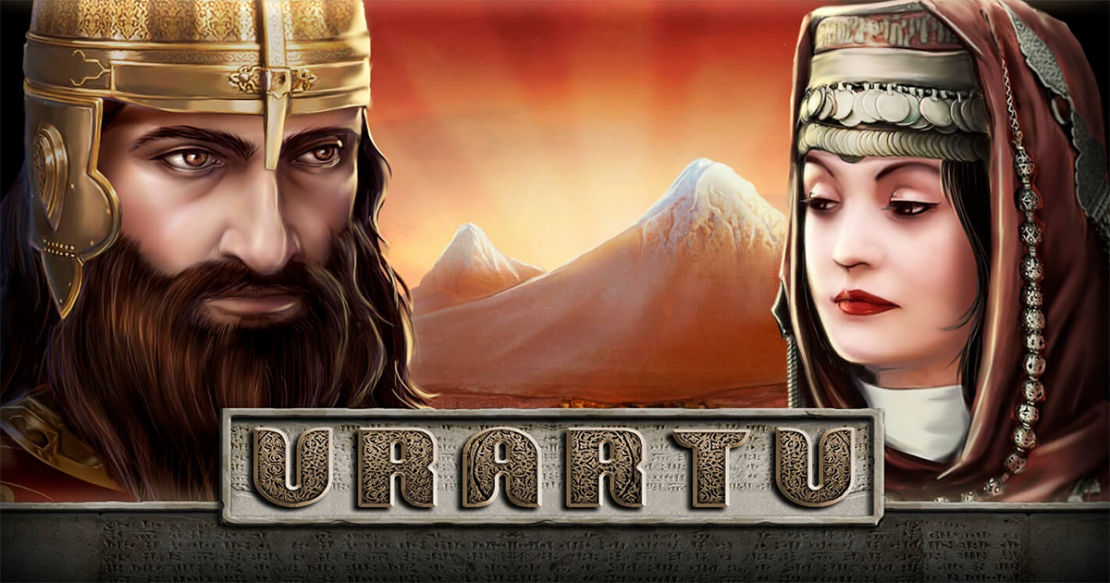 Urartu is a game with a unique theme, its inspiration coming from a kingdom that once existed in the land now occupied by Armenia.
Urartu has been developed by Endorphina and it's one of the few slot machines where they got a truly unique theme, picking something that no other developer has done before. The inspiration for Urartu came from a kingdom of the Iron Age, the one that corresponds to the Kingdom of Ararat, which the bible mentions. The game provides the player with an interesting history lesson, though obviously it's more about the visuals and the way objects and people of the time looked like. The images shown on the reels include men and women of the time, dressed in garments that seem unusual these days. They also have images of logos, of winged lions, soldier helmets and a gryphon. I'm sure they could've done even more with this theme, but they chose to waste the opportunity and use poker cards for low paying symbols instead.
Urartu has 1 to 10 active lines, using 5 reels to support them. You can get paid quite well, even up to $270,000 when all requirements are met. You can take advantage of multipliers on several occasions, plus free spins, scatters and wilds.
Setting up a wager in Urartu requires that you have a maximum of 10 lines selected, while their individual wagers rely on up to 10 coins, with values between $0.01 and $1. You can have a maximum bet of $100 to use on a single spin of Urartu, but you can go a lot lower as well if you want to.
In the case of the wild symbol, the selected image seems to be a representation of Urartu, with rays of sun coming from behind mountains. The symbol might be unusual, but its role is the one that you know already, that of a wild which can double the wins that are formed with it as a participant. The big payouts of the game are coming via this symbol, with up to $90,000 during paid spins, or $270,000 during free ones.
The scatter has its own logo and it's another symbol that can pay extremely well, up to $50,000 apparently. 3+ logos will trigger 15 free spins, with multipliers set to 3x.
Urartu has that unusual theme and that might be enough to get the attention of a lot of players, though it can't hurt that it has a huge top jackpot to pay as well.