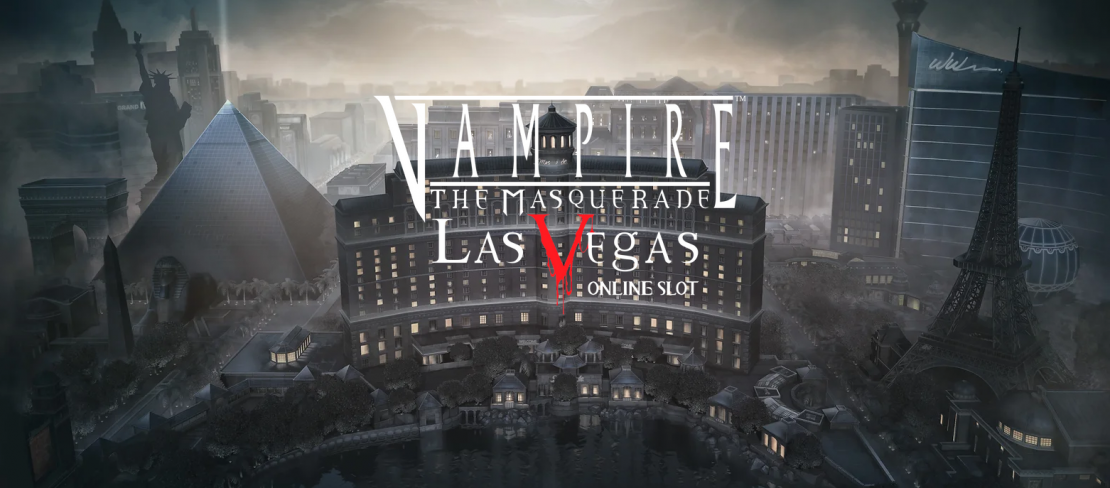 Vampire: The Masquerade – Las Vegas Slot review
Offered by Foxium, Vampire: The Masquerade Las Vegas is a vampire themed slot machine obviously, with inspiration drawn from roleplaying games of the 90s.
The origin of Vampire: The Masquerade Las Vegas seems to come from certain roleplaying games that were popular in the 90s, called World of Darkness. The game offers a 3D design, that seems lifted straight out of some video game. With the theme and main characters being vampire related, you have that angle in many of the symbols. Besides the main characters, you also have images of bags of blood, statues, forensics experts at a murder's site, TV scenes, weapons, masks and all sorts of other slightly weird objects. Look beyond the reels, and you will see Las Vegas shown in a very dark light, almost like it was a future version of it.
The game has 20 active lines to give you, and the usual 5 reels that will host them all. You can go after a jackpot of $3,600, while among the slot's features you will discover the wild, the free spins, multipliers and special stacked symbols.
Click on the Bet section, and it will open up, listing a number of values for you to choose from. The smallest one will be $0.20, while the biggest one is at $4. The line bet will vary between $0.01 and $0.20.
There will be a single wild symbol in this game, and its image is that of a metal statue with wings, which has a W logo in front and a blood colored jewel at the bottom. Wilds will be substitutes for pretty much any other symbol, the typical exception being the Bonus symbol.
Vampire and Prey symbols are both stacked and they appear in the game, giving you rewards of 20x and 10x line bet, respectively, when they appear full-sized during a spin. Get both of them to appear, and you win 30x line bet. Blood and Discipline are things that you collect in this game, and which you get when these two symbols appear together. The Blood will ultimately determine how many free spins you won (5 to 16), while Discipline determines the multiplier (1x to 6x). The free spins are triggered when you fill up one of the two meters. Three special features are available, and one will be chosen at random to be used during these spins.
Vampire: The Masquerade Las Vegas has an interesting theme, a good set of features and overall, I found it an enjoyable game.
Play
Vampire: The Masquerade – Las Vegas

here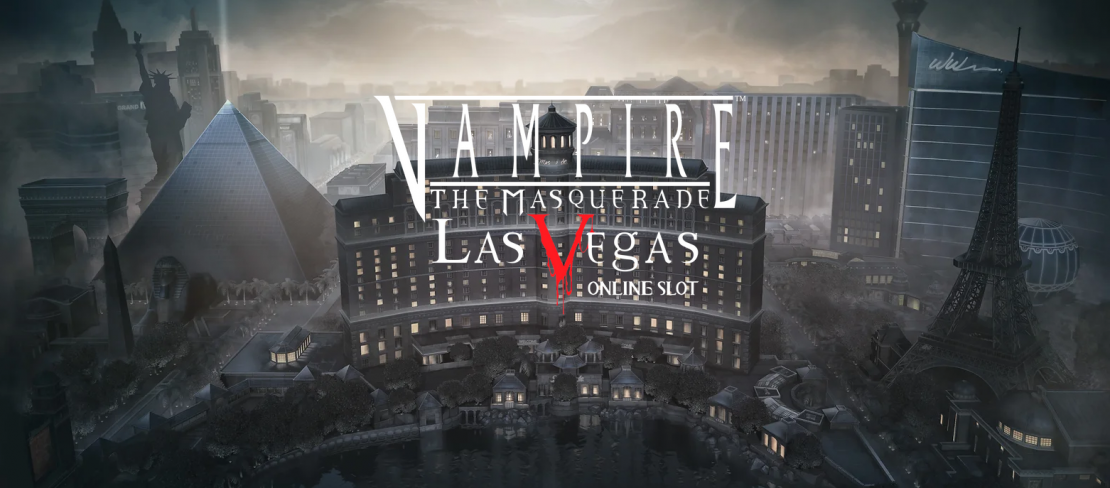 Vampire: The Masquerade – Las Vegas
Vampire: The Masquerade – Las Vegas

gameplay video