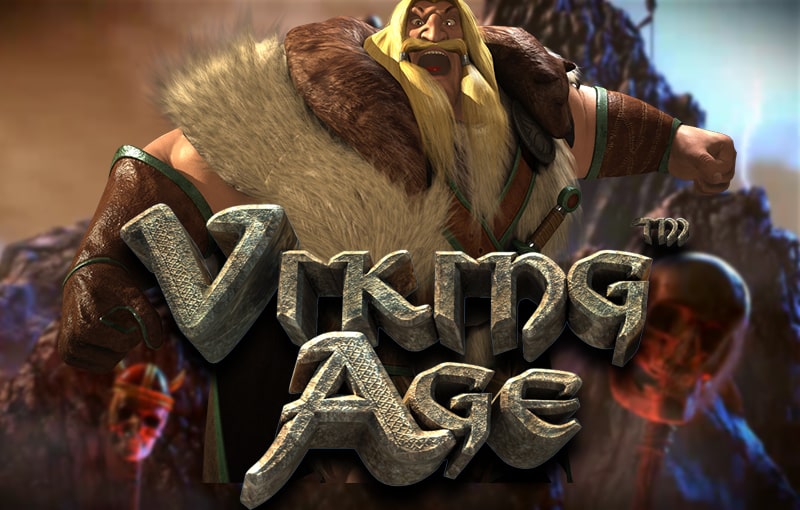 Viking Age is Betsoft's interpretation of a Viking band of raiders, looking for treasures and spoiling for a fight.
Viking Age takes us on a trip in a longboat, along with a couple of Viking warriors that are going out on raids. The game has the excellent graphics that Betsoft has used in most of the slot machines that they released so far, and it also seems to have some kind of story built in. The various members of the band of Vikings, a maiden included, are shown as they explore, as they drink and try on arm wrestling. As for the features of this game, I've found that it has scatter symbols, free spins and a bonus round. The layout is the one that 90% of Betsoft games have, of 5 reels & 30 win lines. The best payout offered will give you $1,500.
The game has high quality graphics, and besides the temple like background graphics, the symbols will show you Amma the Maiden, the blonde and the redhead male Vikings, the longboat, an axe, treasures and runestones, to mention the better paying symbols.
Like in any other game, the number of lines active has to at least equal the number of coins used in the bet. That's why you need 30 to 150 coins in each round if you have all the lines active, because you can spend 1 to 5 coins for each one. The coin value will vary as well, the minimum being $0.02, the maximum being $1. You can wager with up to $150.
The Winged Helmet is a scatter, one which is used to trigger the Runestone Doors feature. You have Amma, the Viking maiden, and you help her choose one of the five doors marked with runes. The reward could be access to the bonus game, some free spins, or just a prize.
If Amma appears at least three times on the reels, the result will be the Multiplier Free Spins being activated. Besides the standard reels, there are two additional ones, at the start and the end, which have multipliers on them. If you have a winning combo, and the multipliers from both ends match, then the prize will be increased that many times.
The Arm Wrestling symbol is the next scatter that you will find in the game. You use it from any random positions it appears in, and it gets you a feature that sees two of the big Viking warriors test their strengths.
Viking Age will give you interesting graphics, a very cool theme, and features that you will want to test yourself.