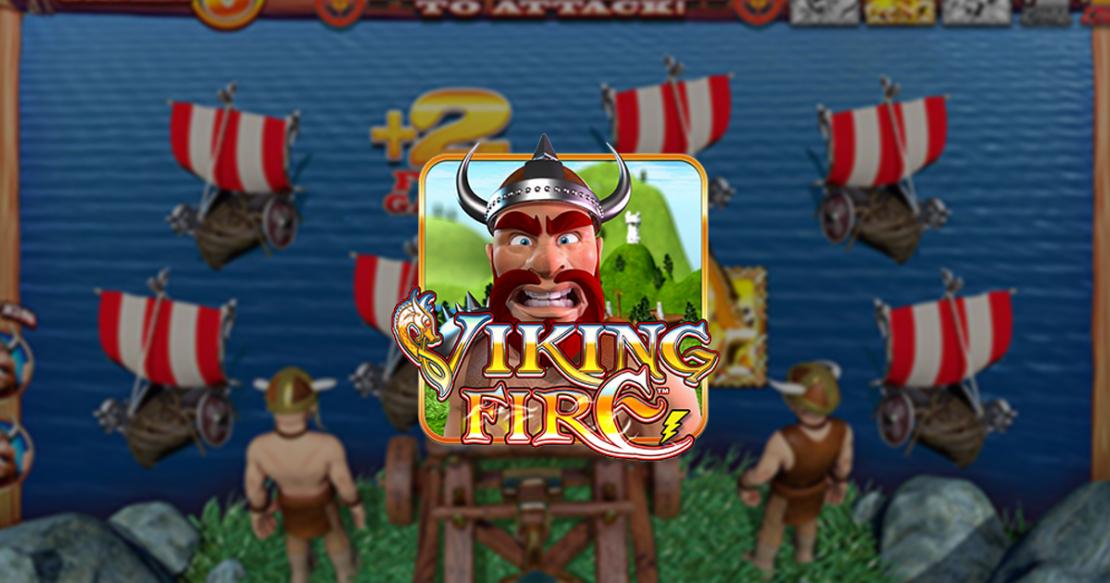 Viking Fire has a Viking themed design, and it's a slot that is offered by Lightning Box Games, with a lot of lines and features included.
From Lightning Box Games, I generally don't expect much when it comes to design, but I do enjoy the features they offer in their slots most of the time. The same applies to Viking Fire, one of their more recent slot machines, and a game which will have 40 lines with 5 reels supporting them. It's not the best design ever, not with those 3D like characters on the reels, showing you images of warriors, maidens and wizards, as well as a burning village further away from the game area. The image of the Viking raider is the basis for it, and it's accompanied by images of Viking dogs, hammers and fire. You have wild symbols, scatter symbols, 2x multipliers and free spins to trigger inside. Its best payouts get up to 2,000 coins.
Viking Fire will offer 40 fixed winlines, on which you can place your bets, as you see fit. There is a certain range there, of course, which will start from $0.01 per line and go up. The game needs 50 coins to use on the 40 lines, with an extra wager that is not mentioned explicitly in the betting area, only in the rules page (strike one for Lighting Box Games).
Thor's Hammer has been mentioned in plenty of movies, comic books and in the original legends of Scandinavia, so I'm guessing you already know about it. Mjolnir, which is its name, is mentioned in this game also, used as the image of the wild symbol. Landing combinations of up to five icons just with wilds in them will deliver some very good prizes, of up to 1,500 coins. At the same time, wilds may be used in their usual role, where they will double all wins that they help you obtain.
The Bonus Logo, on fire, is chosen for the other big symbol, the scatter. Once again, you need between three and five for them to get you paid, but here it doesn't matter where exactly the symbols appear. You get rewards of up to 2,000 coins with their help, as well as a bonus feature. You start off with 5 free spins, and then you can win additional games and extra wilds.
Viking Fire might not be the kind of game that will attract you with looks alone, but the features are pretty good, and so I suggest you focus on that part more.