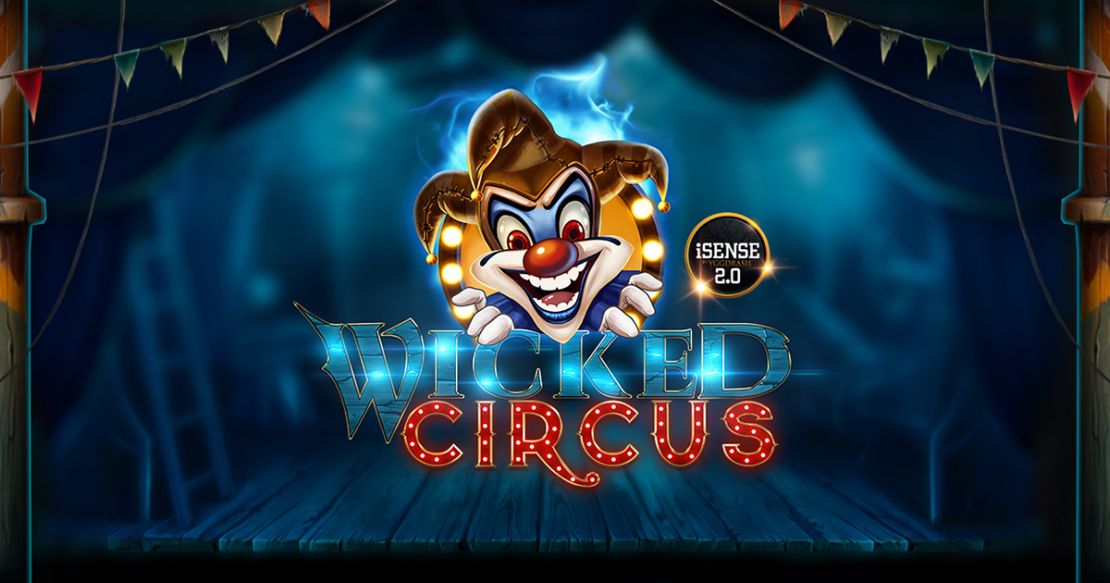 Wicked Circus Slot review
Wicked Circus is a circus themed slot, with a classic side thrown in. It was released by Yggdrasil Gaming.
Coming from Yggdrasil Gaming, Wicked Circus has a bit of a creepy look to it, the action appearing to be taking place in some attic, where the various circus related objects are stored. On the reels, the symbols are actually a combination of classic and circus objects. The quality is excellent for the design, even with the classic angle used in it, but that's not a surprise since the developer is Yggdrasil. The slot has 10 lines on 5 reels, with payouts of $6,000 being possible.
The graphics of Wicked Circus are of high quality, and that much is obvious. The symbols are mostly classic ones, but some of them are designed to at least look like they would belong in a circus. You have Red 7s, a Red Star target, Golden Bells with a circus paint job, grapes, lemons and cherries.
It's not a very expensive slot machine to play, with only 10 lines used in it, all of which have to be active though. You can wager anywhere from $0.10 to $10 per spin, using coin values of $0.01 to $1.
The slot has only 5 real paylines, even though it mentions 10. They form their combinations starting from left as well as from the right, so that's why they mention that there are 10.
The game's feature list is not very long. There are only two actually, the Mystery Win and the Jokerizer Mode. The Mystery Win is offered in the base game when you get 3 or more Joker icons on the reels, in any position. It will have a value of 500 to 1,000 coins when triggered by three symbols, at 800 to 3,000 when there are four, and 2,000 to 6,000 coins for five.
As for the Jokerizer Mode, this one is an option that the player gets each time he wins a prize. You get a choice at that point, to collect your winnings, or to risk them further, for a chance at a Mystery Win. If you choose to activate Jokerizer Mode, it will use 20 coins each round, out of the winnings you got in that last combo. It has the added advantage that a Mystery Win can trigger with as few as two Joker icons.
The theme is not uncommon, but the slot does have unusual features. Don't expect big wins normally though, or to get them very often.