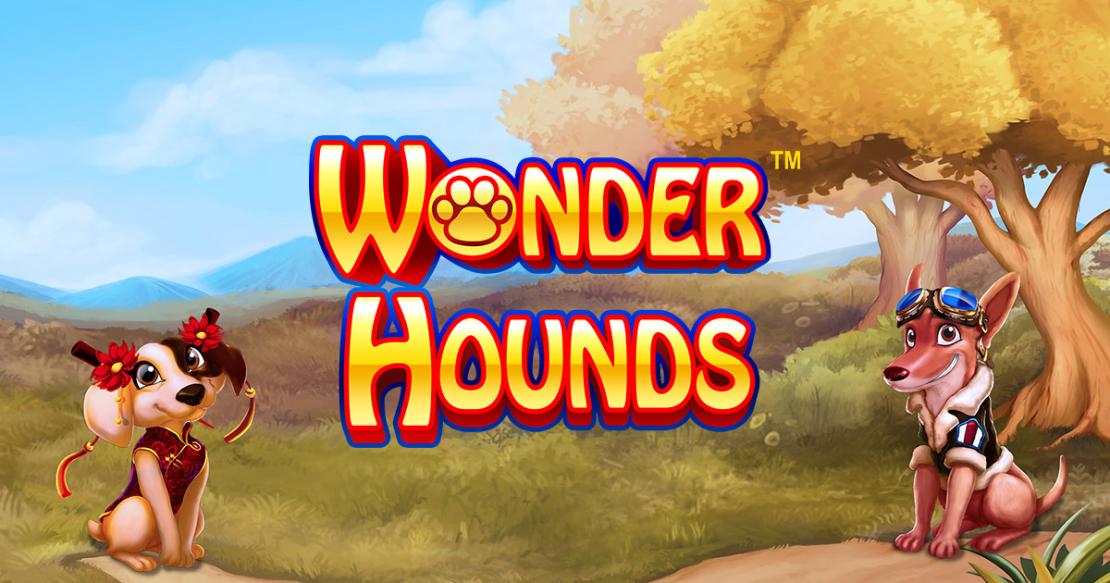 Wonder Hounds Slot review
Wonder Hounds has been designed by NextGen Gaming, as a slot that puts hunting dogs in the role of British aristocrats that are out for a hunt.
Wonder Hounds is not entirely unique when it comes to the way it's doing things, as dogs and other animals have often been portrayed as humans in slot machines. What's a bit different is the chosen theme, which in this case has several hounds act as British aristocrats. The main characters are called Ace, Winchester and Jinse, and they're the game's most important symbols. Others that you will encounter include the scatter which is showing the Paw Print, followed by the bowl with dog food, the British bone pendant and several colorful playing cards that are marked with paw prints. Look beyond the reels, to find the British countryside in view, with greenery and trees making for a beautiful image.
Wonder Hounds gets you 25 active lines that bets may be placed on, with 5 reels to spin them. Random wild symbols, regular ones, sticky wilds and scatters with free spins, these are all potential features that you can land in the game. The jackpot will go as high as $25,000.
You play this game with pre-set betting values, which will cover all 25 lines. The smallest value available to you will be worth $0.25, at $0.01 per line. The biggest one is valued at $250, where the lines get $10 each.
Three Wonderhound symbols are visible on the reels, and at any point as you play this slot, you might discover that one of them is turned into a wild. You can only get one Wonderhound Wild per reel.
Scatters which come in the form of Paw Prints may show up in the game, and deliver to you rewards of up to 100x total bet, along with free spins. The feature in question has up to 15 spins to give you, for which you will be able to take advantage of Held Wilds. The feature chooses 1 to 15 of these wilds to place on the reels at random, and they will stay there for as long as you have free spins to use. Naturally, given the features involved, you can't retrigger the free spins.
Wonder Hounds looks like an appealing choice, the combination of features and good graphics turning it into a decent choice for all.