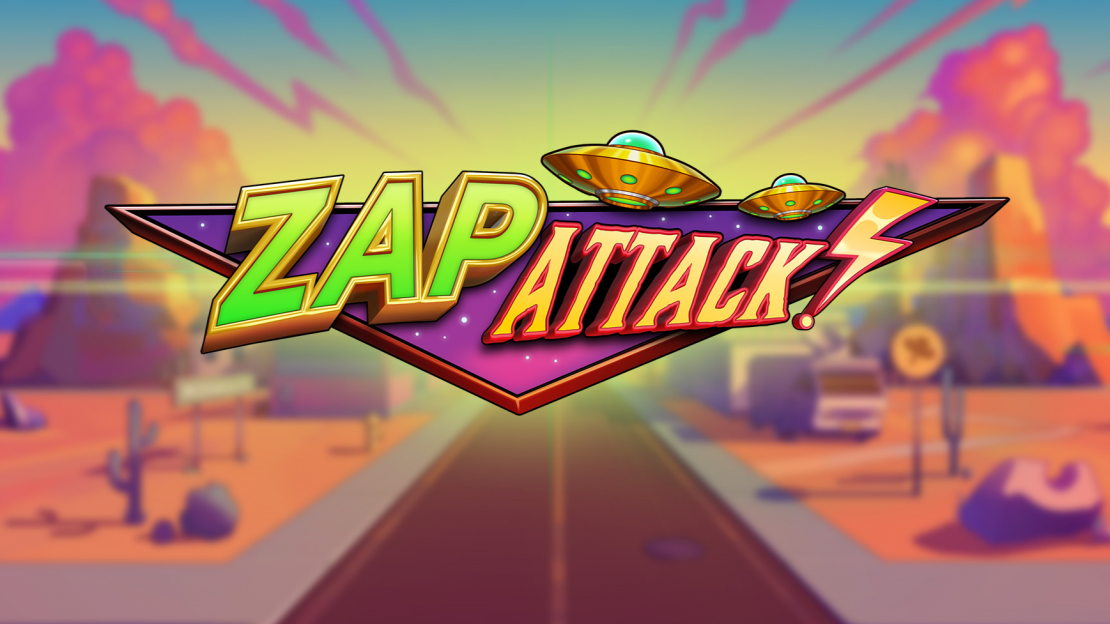 Zap Attack! is an out-of-this-world slot experience that combines alien antics with electrifying features for a unique gaming adventure.
Thunderkick's Zap Attack! is set in a 5×5 grid, offering 25 pay lines of extraterrestrial excitement. The game immediately draws players in with its vibrant, quirky graphics and an engaging soundtrack that perfectly encapsulates the alien theme. Players are transported to a universe where friendly aliens and high-tech gadgets fill the reels, creating a fun and immersive environment.
The Expanding Multiplier Wilds are a standout feature in Zap Attack!. These wilds not only substitute for other symbols but also expand to cover an entire reel, complete with random multipliers ranging from x2 to x5. If part of a winning combination, these multipliers can combine to create a total multiplier of up to x125 for a single pay line, offering players the chance for cosmic wins.
The Bonus Invasion in Zap Attack! is particularly thrilling. Triggered by landing three or more Scatter symbols, it offers players a galaxy of Free Spins. During this mode, alien symbols can overtake and upgrade lower-paying symbols to high-pay ones, significantly boosting winning potential. Each symbol upgrade is visually exciting and adds an extra layer of anticipation to every spin.
Zap Attack! also includes a unique feature buy option. This allows players to purchase a spin that guarantees at least three Scatter symbols, directly leading to the Bonus game. This option is an excellent addition for those who prefer to have more control over their gameplay and are willing to take a risk for potentially greater rewards.
With a high volatility rating, Zap Attack! promises an exhilarating and unpredictable gaming experience. The game offers a maximum exposure of 5000 times the total bet, catering to players who enjoy high-stakes and high-reward gaming. The RTP of 96.15% is slightly above average, ensuring a fair balance between risk and return.
In conclusion, Zap Attack! is a delightful and engaging slot game that offers a unique twist on the alien theme with its Expanding Multiplier Wilds and Bonus Invasion. Its colorful design and playful atmosphere make it a must-try for slot enthusiasts looking for something different and exciting.
Zap Attack!

gameplay video