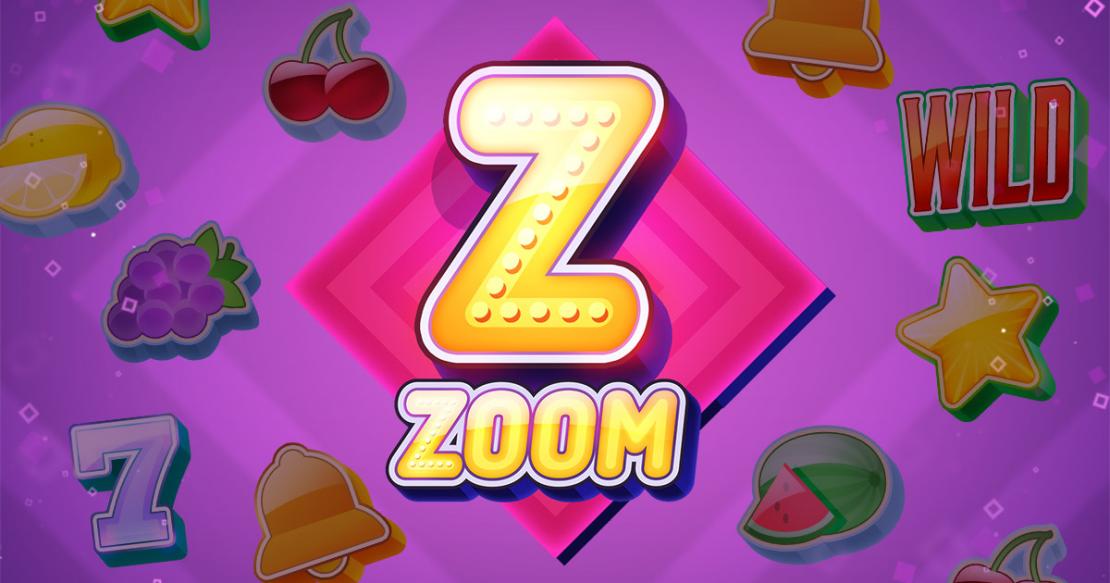 Zoom is a release from Thunderkick, which uses exciting new features and a classic theme to get your attention.
If you look just at the theme of Zoom, chances are that you're not going to be very impressed. The game uses classic pub slot symbols for its reels, including here fruit and things like 7s, bells and stars. There are plenty of things to get your attention though, on the layout and feature side of things. First of all, you will find that the slot has 6 reels, which have 64 fixed lines on them. Second, the game uses Zoom areas and symbols, wilds, massive symbols and re-spins, among other things, and offers a different type of gameplay. A jackpot of $1,250 is in play.
I doubt you will be a huge fan of the graphics in Zoom, the reason being the classic theme that has been used for it. You will find inside symbols with Stars, 7s, Bells, grapes, watermelon, lemons and cherries. They do look somewhat better than the average classic icon, with a more polished look to them.
The game doesn't care much what the line bet is, instead using the total bet as a guide. You have 64 pay lines which are fixed, and you will pick a total bet which doesn't have any connection with the line bet. The smallest total bet value is $0.10, while the highest one is $100.
The wild symbol is the more regular feature of Zoom. You will use this one to act as a substitute for any other icon, the Zoom symbol being the exception. Get six wilds to form a combo, and they will pay the biggest prize of the slot, worth $1,250.
A total of 6 Zoom areas exist on the reels, each one occupying a space where four symbols can appear, with a 2×2 layout. If a Zoom symbol should appear in one of those Zoom areas, it will expand and cover all four positions. Next, it will turn into a randomly chosen symbol, giving you four of them at the same time practically, which should increase the odds of a combo forming.
Massive Symbols also get a chance at forming, which happens when there are four Zoom symbols in four Zoom Areas which are arranged in a 4×4 section.
Zoom doesn't work like a regular slot machine, which might just be enough of an advantage for it, to get it played by a lot more players.