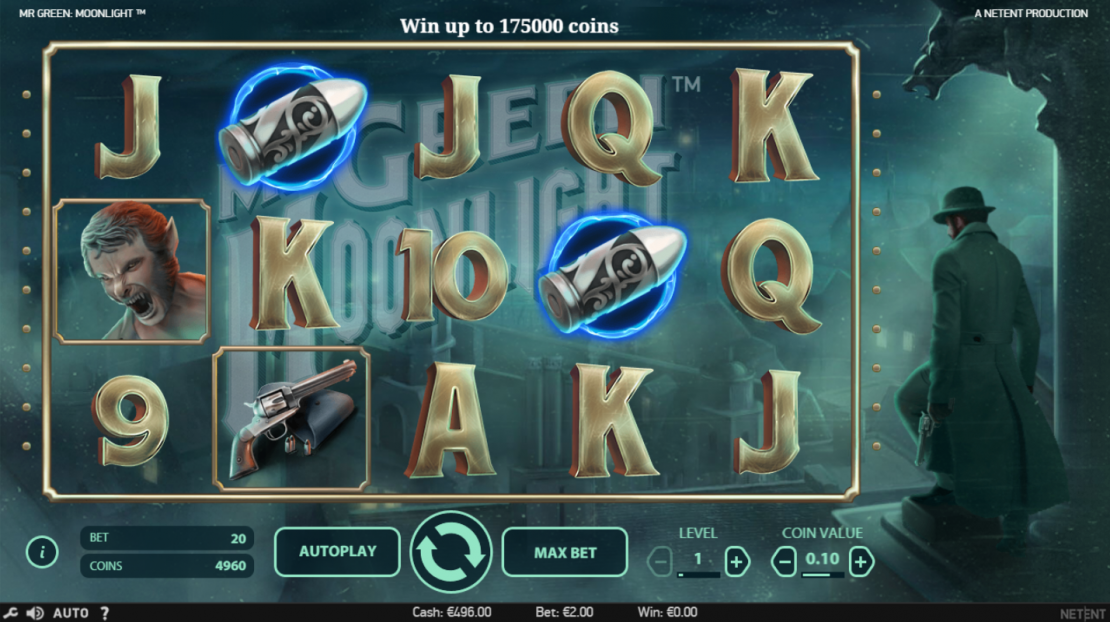 Mr Green: Moonlight – New Exclusive slot from NetEnt
This Mr  Green Exclusive slot – "Mr Green: Moonlight" is a 5-reel, 3-row, 20-bet line video slot from NetNet.
A dark city is plagued by a mysterious creature and it's up to you, as 19th century Mr Green to track this creature down and put an end to its murderous spree.
The year is 1865, the streets of the city are a cold and dangerous place, far too dangerous for the innocent. Something stalks the night, something that took my wife away from me. This… thing, hides in the dark, shrouding itself in the fog that blankets the streets.
On the night of a full moon, when darkness descends, I patrol the cobbled walkways, waiting… hoping that the creature will appear before me.
It watches me from the shadows, its teeth and claws ready to strike. What was once a man is now an uncontrollable beast, but little does it know that I too come prepared, prepared to battle this monster with bullets of silver.
Tonight, under this blood Moon, I will have my revenge on this lycanthrope, this… WEREWOLF!