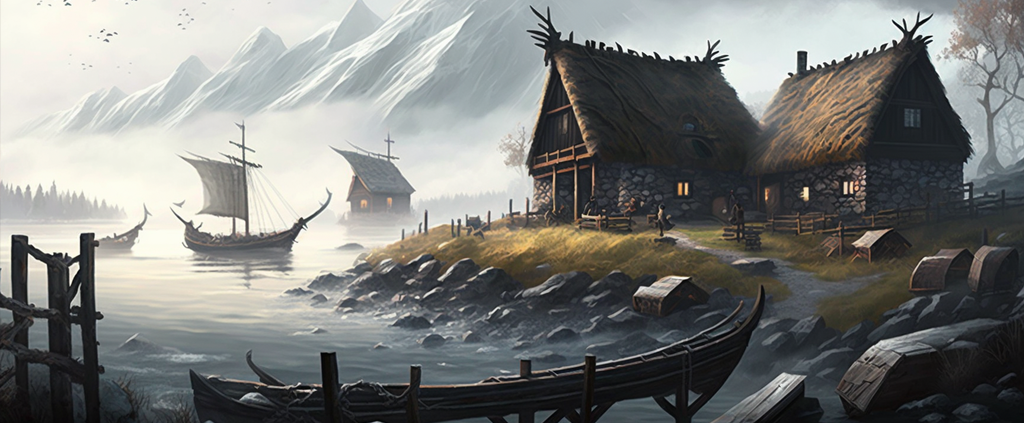 10 things you did not know about the TV Show Vikings
The online slot game Vikings from Net Entertainment is based on the popular TV show with the same name. The game features many of the show's main characters and incorporates Viking culture and mythology elements, such as battle cries and runes. The slot also includes a Raid Spins feature, which allows players to join the Viking warriors in their raids and potentially win big rewards. Overall, the game is a thrilling and immersive experience for fans of the show and anyone who enjoys action-packed slots with impressive graphics and sound effects.
Here are 10 things you probably did not know about the show:
The show was originally conceived as a miniseries, but its popularity led to its continued development for six seasons.
The language spoken by the Vikings in the show is Old Norse, which is a dead language that hasn't been spoken for over 1000 years.
The character of Ragnar Lothbrok is based on a real-life Viking warrior and legendary Norse hero, but much of his story in the show is fictional.
The show's creator, Michael Hirst, previously wrote the screenplay for the film Elizabeth (1998) and its sequel Elizabeth: The Golden Age (2007).
The show was filmed in Ireland and used a variety of stunning locations, including Ashford Castle, Luggala Estate, and the Wicklow Mountains.
The show's soundtrack is composed by Trevor Morris, who has also worked on the music for The Tudors, The Borgias, and Iron Fist.
The show's Viking ships were built by the same team that constructed the boats used in the film Master and Commander: The Far Side of the World (2003).
The show has been praised for its historical accuracy, with the production team consulting with historians and archaeologists to ensure that the costumes, sets, and props were as authentic as possible.
The show has been nominated for multiple Emmy Awards, including Outstanding Special Visual Effects and Outstanding Sound Editing for a Series.
The show has spawned a spin-off series called Vikings: Valhalla, which is set to be released on Netflix in the near future.