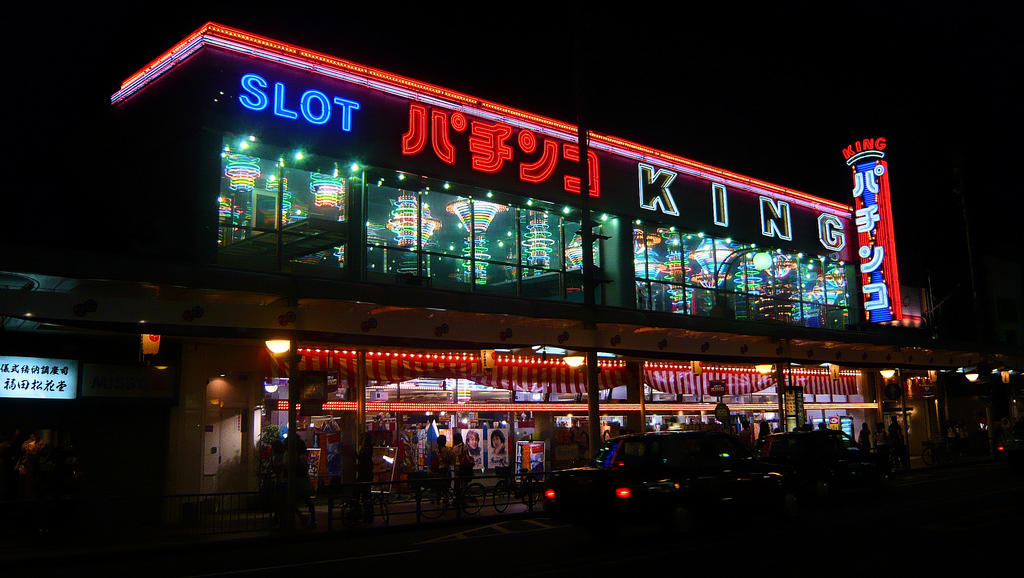 Pachinko – The Slots of Japan
Pachinko is a very popular game in Japan, played in parlors that can be found throughout the country. It is a gamling device with similarities to a slot machine, but the game itself resembles a vertical pinball machine.
To play you need to purchase balls; these are then shot by the player into the board and bounced around various obstacles and pins. If the balls land in any of a selection of holes, the player is credited with extra balls. On finishing the game, the balls are exchanged for prizes and these are then exchanged back to the parlor for special tokens that can be exchanged for cash outside of the parlor. As gambling is illegal in Japan, cash prizes cannot be awarded in a Pachinko parlor as it breaks the Japanese Criminal Code, so most parlors have a shop located nearby especially for this exchange.
Pachinko Gaining Popularity as an Online Game
A number of online casinos are now offering Pachinko online and as Japanese interest grows in gaming products, we are likely to see Pachinko in more online casinos.
Pachinko online is a combination of parlor Pachinko and slots. There are no flippers that keep the ball in play as in Pinball; the players need to win more balls by having the ball in play landing in holes. If the ball lands in the centered hole, then a three reel spin is initiated; a winning combination gets you a large number of balls. At end of play, you can cash out the number of balls you have. Online casinos with Pachinko normally have an instruction and demo page, where you can see the shoot and auto-shoot buttons.
The game is relatively easy to learn and cheap to play; continue to win more balls and play for an indefinite time for a small outlay.
Header Photo Credits: Stéfan on Flickr