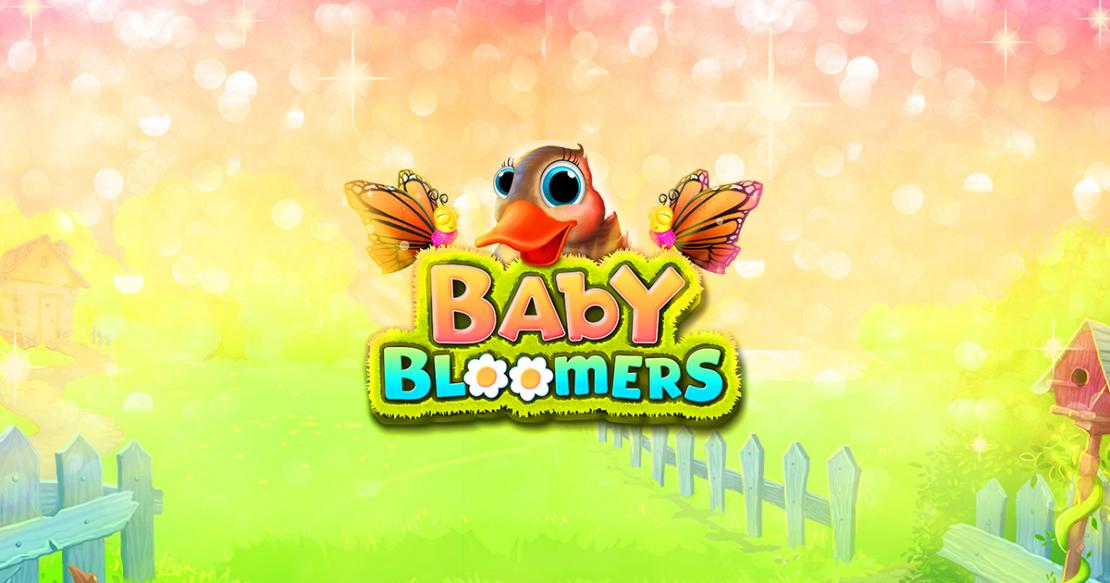 Baby Bloomers

Slot review
Baby Bloomers is all about cute baby animals, available in a cartoonish design that is colorful and pleasant to look at.
Designed by Booming Games, this slot machine is offered in a theme that I'm sure will be appreciated by many, though it will certainly have its detractors as well. The whole cute baby animal theme will be enjoyed, but if you'd rather get something more serious and with fewer embellishments, then there are plenty of manly games for you out there. From Baby Bloomers though, that's all that you can expect. As symbols, Booming Games chose to use images of baby ducks, sheep, rabbits, butterflies, along with a whole collection of polka dot themed playing cards, the colors ranging from pink to blue and red. It was very well designed, but as I said the pastel colors and the cartoonish style might not appeal to everyone.
5 reels were provided in Baby Bloomers, with a total of 10 active lines and with potential rewards of $300,000 coming your way through its most valuable combinations. The game will have free spins, scatters and wilds, all good features that you can expect to find in most slots.
The game is playable with bets as small as $0.10, and in fact that will be enough to activate 10 lines and spin the reels. At its highest, there are wagers of up to $300 to make, where you get to invest up to $30 per line.
Look out for a Butterfly symbol as you're playing, it might bring you some impressive rewards. Forming combinations on its own or mixed in with other symbols, it will pay as much as $300,000 in the former case. In the latter, it will help you win the regular symbol's value. You may not use a wild as a replacement for a scatter, but for every other symbol it can be of help if it lands in an appropriate location.
Moving on to scatters, that's where you see the image of an Easter Egg with a chick breaking the shell. Scatters get to land in any random position and by being in at least three they will bring you rewards and access to free spins.
Baby Bloomers has a cute design, a couple of features that you get from most slots and huge potential payouts, of up to 10,000x. It certainly gives you good reasons to load it up and play it.
Baby Bloomers

gameplay video