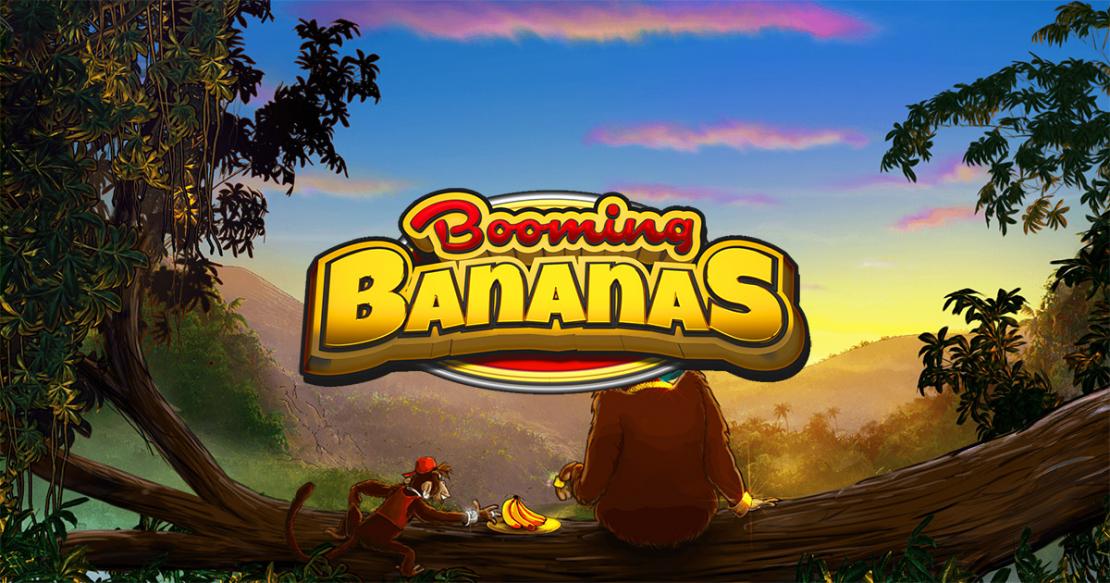 Booming Bananas

Slot review
Booming Bananas is a slot machine with a classic layout and a modern design, while the theme is inspired by monkeys from the jungle.
Booming Games is the company that is behind Booming Bananas, and as it is obvious from the title, they appear to have been inspired by their own name when picking the one for the slot machine. They decided to create a slot machine which has a monkey theme, with the usual bananas thrown in as well. You have multiple monkey symbols on the reels, just like you have the stacked Bar logs present as well, the latter providing the classic touch to the design. You can see the jungle surrounding the game's reels, with a view of it from above available as well, for the side that is farther away.
Even though you're only getting 3×3 reels, and this is a classic slot machine, they still managed to cram 10 active lines in that layout. You can win a top prize of $3,850 as a player in Booming Bananas, plus you can improve your profits by using wild symbols, multipliers of up to 7x and scatters with free spins.
The slot has a fairly large betting range that you can use. You start off at just $0.01 if you want to go that low, which is the minimum amount required for one line. You can take the line bet up to $50 though, plus you have up to 10 active lines, so the total bet can reach $500.
There are a total of three feature symbols present in Booming Bananas, starting with the one showing a gorilla that has the Wild logo underneath. These are substituting symbols, capable of replacing most symbols, though not scatters. They form combinations directly as well, and they pay up to $3,850 at that point.
The second reel of the game has an additional wild symbol, one which has a X7 logo and a banana on it. This is the only wild symbol with a multiplier to apply, and as you might've guessed, it can give you 7x more money if it participates in a win. It can't replace a scatter, but it works with all other symbols, apparently even with the other wild.
Finally, you will also have a scatter symbol in Booming Bananas, one that triggers free spins when it appears at least three times.
It's an interesting game, particularly for a classic title with 3 reels, and so I'd recommend it to anyone that likes the genre but wants a better looking game than most are in this category.
Play
Booming Bananas

here