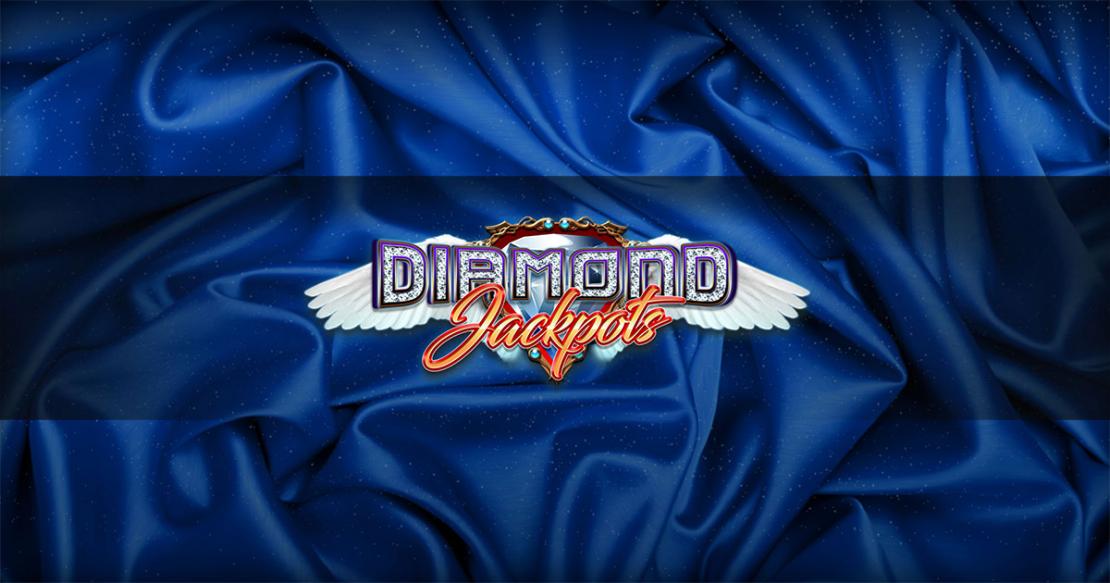 Diamond Jackpots

Slot review
Diamond Jackpots is a slot machine which has a theme inspired by gemstones and diamonds, a mix that doesn't feel very interesting these days.
Diamond Jackpots has been designed by developers from a company called Blueprint Gaming. They've created a game with a bit of a boring theme unfortunately, the symbols available on the 5 reels being inspired by diamonds and gemstones. That's exactly what you see on the reels, when it comes to the higher paying symbols, while the lesser ones get regular poker icons, the ones that you're going to see in any other slot these days. As for the actual game's offer, it has 5 reels, 10 active lines and it will offer payouts of as much as 1,000x for a combination, meaning $50,000 in this case. Among its features, the game has a Wheel King, multipliers and progressive jackpots.
The bets are modified from the setting placed on the left side. You have the total bet there, which you can take as low as $0.20, or as high as $500. Since we have 10 active lines at all times, we can calculate that they each get between $0.02 and $50.
There aren't really any regular features in Diamond Jackpots. The Jackpot King logo is required in five positions on the reels, in order to get you its feature. Once this triggers, you are taken to a new screen, where you spin reels which will have crown symbols on them, among other things. You collect these crowns and you get bigger payouts as a result. A multiplier will be decided, based on the number of crowns you got.
Next, you will have to pick one of the four treasures of the king, in order to increase the prize further.
Finally, you get to enter the Wheel King, where you get a chance at a progressive jackpot and at various other high prizes.
The slot has its biggest payout at 1,000 coins, which you get in exchange for a combination of five Diamonds. The paytable mentions that you can have a full grid filled with these Diamond symbols, and that this way you can win 10,000 coins. That's just the equivalent of 10 active lines with those combinations on them though, so there is nothing extra offered.
Diamond Jackpots doesn't have an interesting theme or design, plus its features feel a bit underwhelming. Overall, I think it could've benefited from a bit more work.
Play
Diamond Jackpots

here
Diamond Jackpots

gameplay video