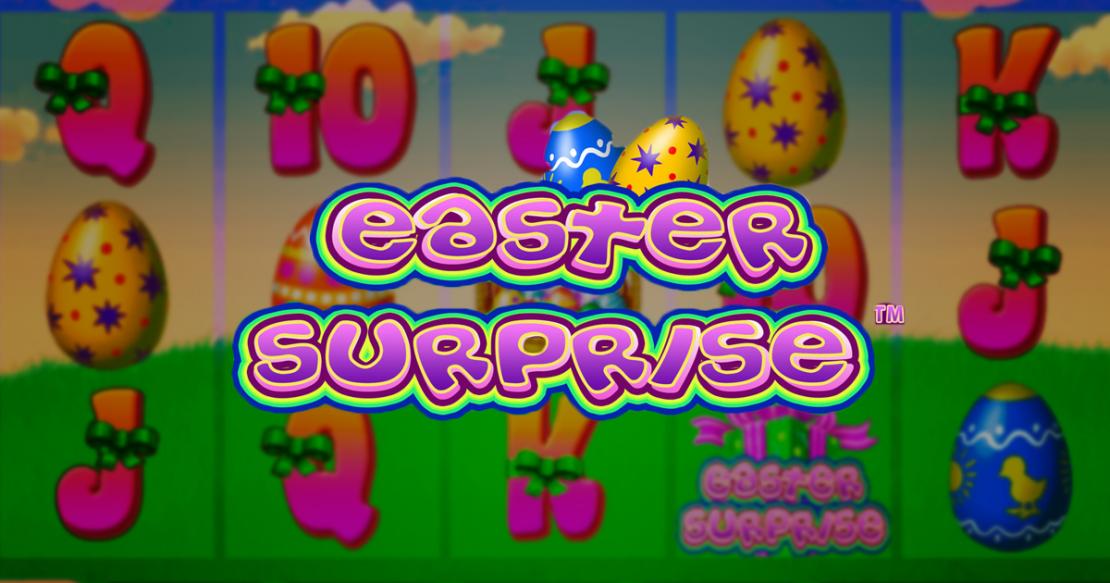 Easter Surprise Slot review
Easter Surprise is a game that is dedicated to the Easter Holidays, one of the few slot machines to have this theme.
Easter Surprise is a Playtech design, a game that tries to capitalize on the popularity of the Easter Holiday, just like many more are doing the same with Christmas. An Easter egg hunt is the story that the game provides for this game, with various colored eggs and bunnies being present among the symbols. It might be a good game to play to get into the mood for this holiday, but I haven't seen a great design in it, so hopefully the features will make up for that. The game gets 20 paylines and the player can win up to $100,000.
The idea is a good one, since there isn't too much competition for the slot, but it appears a bit simpler than you might want it to be. There are definitely better slots out there, even with this theme.
Should you want to play the game, know that you have 20 paylines that can be used each round. They each get at least one coin when they're active, with the maximum being 10 coins per line. The coin's value is changed by clicking on a button which lets you pick one of six possible values, ranging from $0.01 to $1. The bets in Easter Surprise reach values of $10 for one line, or $200 for all of them.
There are three symbols which should get a bit more attention, the ones that pay the most or which trigger features. I'll start with the Bunny Wild, a symbol that can replace a regular symbol, or which can be the trigger for the jackpot of this slot, worth 10,000x the line wager.
The Easter Surprise Gift gets another role, that of the scatter, but it can pay just as much as the Bunny Wild, though it does it by multiplying the total bet by up to 500x, instead of relying on the line bet. Scatters appear everywhere, and they can offer you their prizes and the 10 free spins with 3x multipliers as long as there are at least two or three present.
The Easter Eggs Basket is the final feature, a bonus which you need 3+ times on the same line, to trigger the bonus game. You pick 3 to 5 eggs, from the 6 that are in the basket, depending on the triggering symbols.
Easter Surprise could prove to be a wonderful game to play during these holidays, and it's especially true because there are two different ways inside to win up to $100,000.
Play
Easter Surprise

here