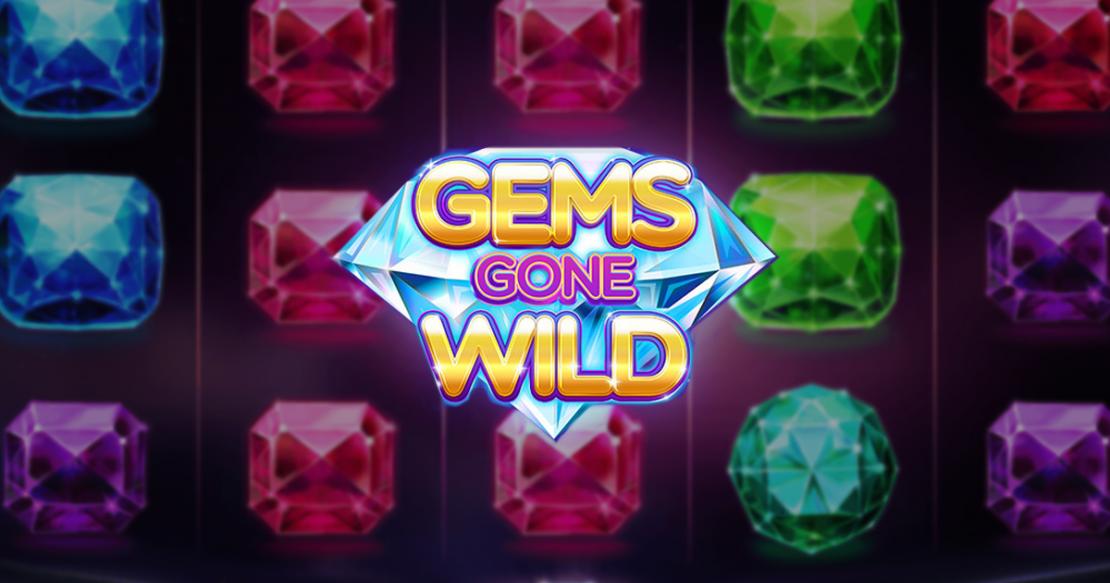 Gems Gone Wild

Slot review
Gems Gone Wild is a game that is designed entirely around precious stones, using them in all shapes and colors, a theme that is hardly unusual for this type of slot machine.
Red Tiger Gaming's Gems Gone Wild places in front of you a design which is inspired entirely by gemstones of different types, ranging from diamonds to emeralds, sapphires or rubies. The shape of these gems is not always a normal one, some offering way more facets than you expect, making them almost round. The developers might not be trying to offer you a typical gemstone look for their symbols, but in the end that's all that the game can offer visually, gems which can't be that exciting to look at. The game's wild symbols are a major part of the feature list, especially the way symbols can turn into them. You get 20 win lines which can form combinations starting from any position on them. The big prize returns to you 600 coins, so up to $15,000.
The Total Stake will let you choose a wager that will vary between $0.20 and $500. It's the range that you can work with here, and at all times it will keep all 20 lines covered. Based on that, you can figure out that the line bet varies between $0.01 and $25.
The slot's most important symbol to get is the wild, and it looks like a deformed yellow star with the WILD logo in the middle. You're going to be able to use the symbol as a replacement for a gemstone, with which it can form a combination. You're also getting real payouts directly from it, up to 600 coins awarded when that happens.
To get wilds, you need symbols to be transformed into them, since they don't seem to land independently. At random, you will see one or more swirls appear around reel positions, and sometimes they materialize and transform the regular gemstones into wilds. It doesn't stop there though. After contributing to whatever combination it can that round, it will trigger a free re-spin.
The re-spin keeps the wild symbols locked in their positions, changing only the others. If you get additional wilds, then those too will be locked and there will be another re-spin. This can keep going on until there are no more additional wilds.
Gems Gone Wild seems to deliver a pretty fun experience, especially since combinations can form in any position on those lines, and with the wild re-spins bringing you more wins than you'd expect.