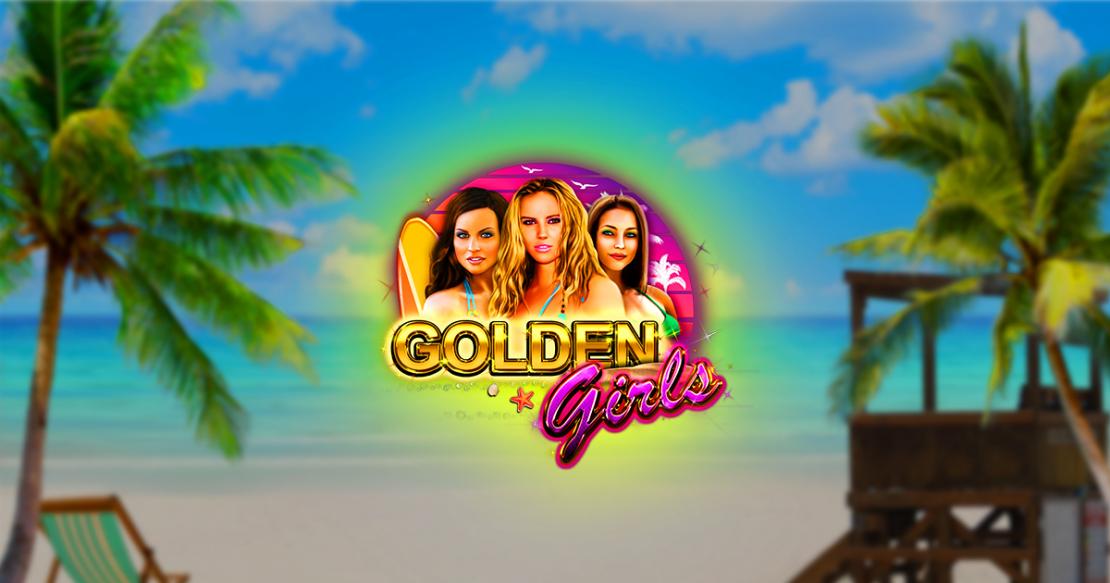 Golden Girls is offered by Booming Games and it's a slot machine which tells the story of a couple of young and attractive girls, in a tropical paradise.
Golden Girls is a fairly normal slot machine given the theme that it offers. It takes the action to a tropical island, a place where we're seeing three attractive girls in bikinis, as they're enjoying the beach or surfing on their boards. The background image will show us some of the palm trees found on the beach, along with a couple of beach chairs and with the light blue ocean a bit farther away. I found the game to be attractive and well made, with the images of the girls looking somewhat realistic, though you can tell that they're computer enhanced.
Golden Girls gives us a maximum of 25 lines, will spin 5 reels and promises to offer rewards of up to $50,000. Certain basic features are built in to help make it more interesting, and I will mention here the wild symbols, the scatters or the free spins.
You may play with both the number of lines and the line bet, if you want to choose a wager for Golden Girls. The former will go up to 25, and in fact will be set to the maximum number when you open up the game. The latter will vary between $0.01 and $10, allowing you to go as high as $250 with your bets if you want to.
If we look at the features of Golden Girls, we will find there some that pay quite well, but overall they're standard offerings in such slots. You get a wild symbol for example, one that can be a substitute or which can be used to form a combination with a payout of up to 1,000x. These are standard roles for wild symbols in slots and there are no additional powers attached to it this time.
The scatter is also important, since it can offer payouts of its own, even bigger than those of the wild, reaching 100x the game's bet. At the same time, having three or more scatters with the Shark Warning Sign will trigger the free spins for you.
Golden Girls feels like a good game to play when you're bored and you're dreaming of a nice holiday. The graphics might be interesting, but feature wise it's an average title.