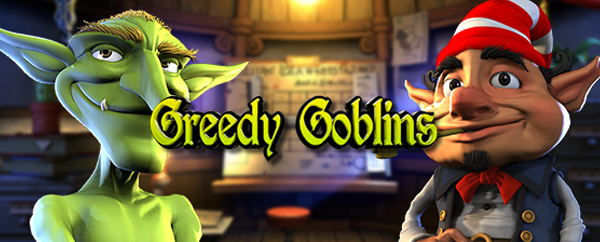 Greedy Goblins

Slot review
Have fun and feel the thrill with BetSoft's latest video slot releases, Greedy Goblins. This progressive jackpot online slot machine has a 30-payline, 5-reel video slot that is nothing short but absolutely impressive. This game is a sequel to the popular and favorite "Once Upon a Time" slot machine game. The Greedy Goblins is back for more action and you are the one who is getting the benefit at the end. It is designed to have a stellar Slots3 platform and highlights its interactive and high-quality graphics and stereo sound effects that will definitely keep you engaged.
Feel the anticipation and the thrilling excitement inside the mysterious and magical forest. As the plot of the story unfolds, you will find yourself immersed and hypnotized in the game. However, be wary of the watchful eye of the Greedy Goblins as you make your move to the much coveted jackpot prize.
Bet as low as .02 as the coins ranges between 0.02 and 0.50. Bet up to 30 paylines with up to 5 coins per line with a maximum bet of $150. It may look a lot but with a 1.2 million maximum payout, it is definitely worth the risk.
Bring the fun and excitement wherever you go with Greedy Goblin's 3D mobile version in its ToGO mobile platform. The same quality design and interactive technology can be enjoyed anywhere at any time you want. Land 5 elf symbols in the active paylines and get the much coveted jackpot prize! The game is also compatible with Mac devices. Outsmart the Greedy Goblins and bring home the jackpot!