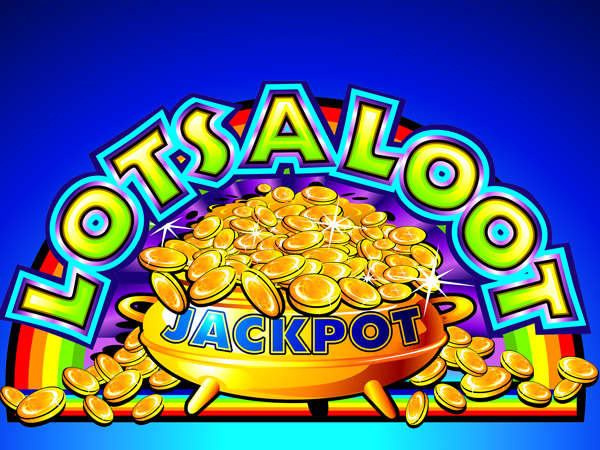 Earn big prizes while enjoying a loot-themed game with LotsAloot. From the name of the game itself, you know that you will get fun-filled prizes and big wins. The online game was developed by software giant, Microgaming and boasts of colorful animations that make you want to play the game even more. Its space is complete with lucky symbols like 4-leaf clovers and a rainbow logo with a giant pot of gold at the end.
LotsALoot comes with 5 reels and 25 paylines, which makes winning easier for you. Its colorful rainbow slots symbols and amazing graphics make the game more inviting as well as its bet range and prizes. You can bet with a minimum of 0.10.
The online game gives you an easy chance to earn a lot of perks including a chance to win a big jackpot. There is also a wild symbol in the game which can form into winning combinations. If you get 5 of this wild symbols, you can win 10,000 coins. Not only that, but when you get wild symbols on the 25th reel then you will win the progressive jackpot.
When you enter the game, you can also see a unique feature called the Auto Play. You can access this by clicking on the Expert button. You can opt for this feature only when your strategy in the game involves spinning until you hit a big prize. This enables you to play in a very stress-free and easy way.
Chase the rainbow and earn big prizes with LotsALoot. It does not only make you want to play because of its amazing perks and prizes, but also because of its playability and superb animation only Microgaming can provide.