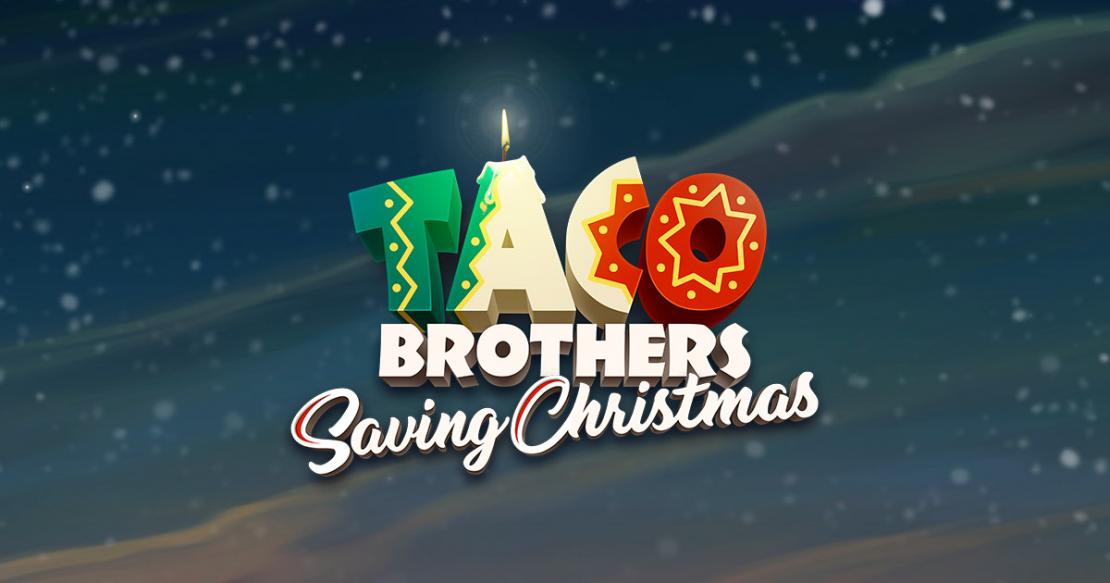 Taco Brothers: Saving Christmas Slot review
Saving Christmas is the holiday themed version of the original Taco Brothers slot machine, and it was appropriately decorated to fit the purpose.
Rather than releasing slot machines with Santa in them, ELK Studios decided to celebrate Christmas in a different way, by adapting a slot machine to the occasion and decorating it with things like red bows, strings of lights, Santa hats and other decorations. The Taco Brothers are shown in new symbols now, one singing the guitar while wearing a Santa hat, another one smoking a piece of swirly candy, while the third one presents you with a gift. For the rest of the symbols you can find images of shovels in snow, with guitars that have decorations on them, a safe that is tied with a bow as a gift, tequila bottles, cactus plants with lights on them, and so on. It's a game that is clear about its Christmas connection, even though it's not the traditional look that it's sporting here.
5 reels will get the usual 243 ways to win, giving the player a chance to win up to $1,200 if he forms its best combinations and at the right time. That right time would be during one of the free spins which have the highest 3x multiplier. Scatter symbols and wilds which trigger re-spins are available as well.
Though the bets will start from $0.10 and will end up at a maximum setting of $50, there are 100 coins selected for them at all times. The paytable tells you how many coins you can win, so without multipliers you get only 4x the stake back.
Check out the Taco Brothers Wild, a symbol that is obviously the substitute that you can use to form more winning combinations if it lands on the right reel (the advantage of using ways to win is that any position is a good one if the reel is right). Get two wilds, to trigger a re-spin and get another chance at collecting 3 safe symbols.
If three Safe symbols are in view, you get the free spins feature out of it. The safe that explodes will reveal a multiplier that will be used for every single win that you get inside, going up to 3x.
Taco Brothers: Saving Christmas is a decent choice for the holidays, provided that you want to feel the spirit without actually seeing Santa everywhere.
Play
Taco Brothers: Saving Christmas

here
Play
Taco Brothers: Saving Christmas

for free

Try of out a demo version of Taco Brothers: Saving Christmas.

Play for free Play for free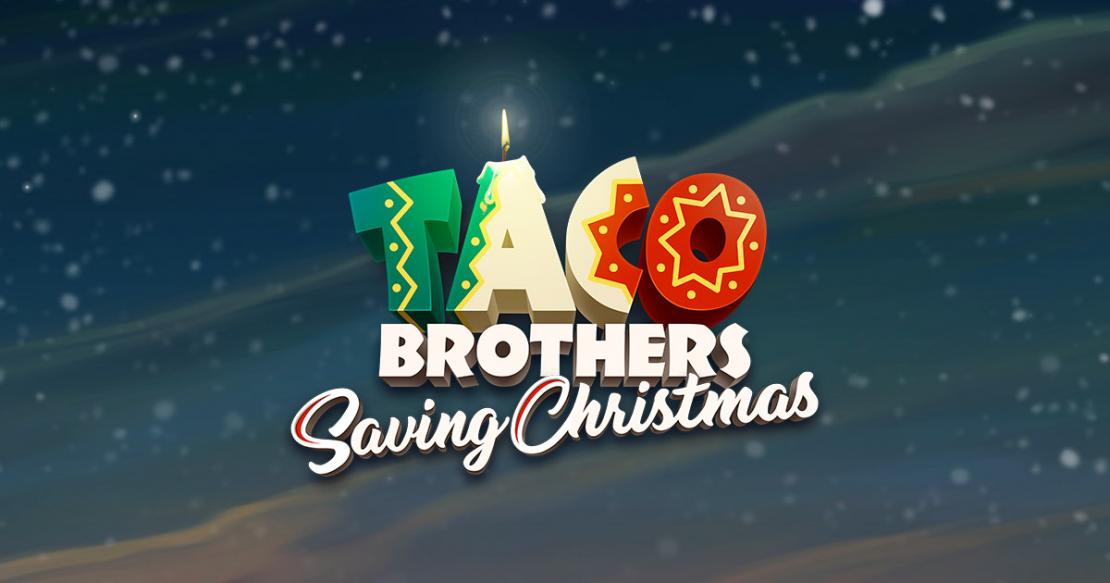 Taco Brothers: Saving Christmas
Bet level:
0.10 EUR - 50 EUR
Taco Brothers: Saving Christmas

gameplay video