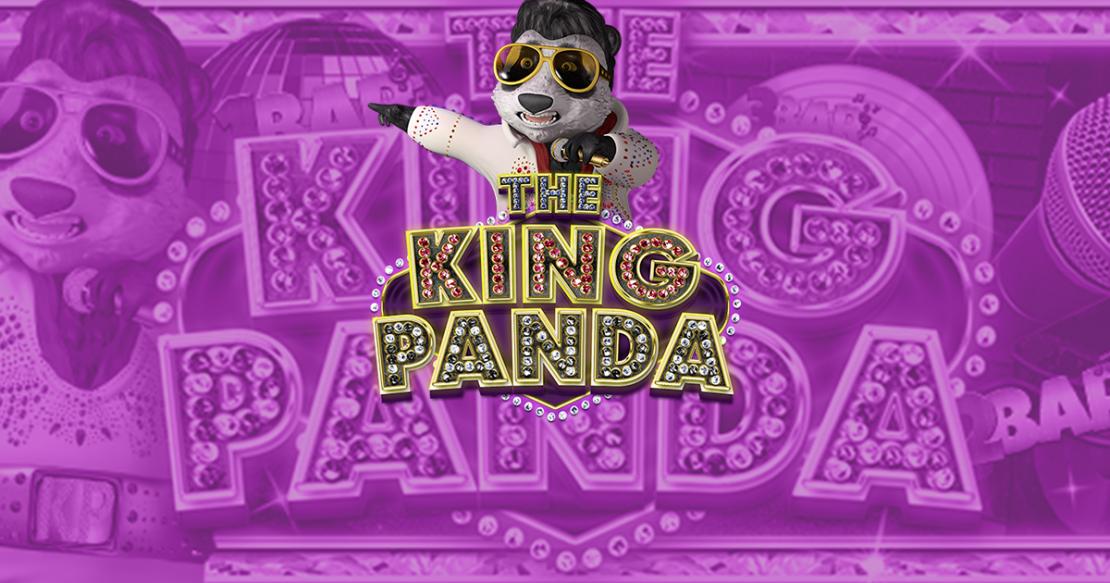 The King Panda

Slot review
The King Panda, though inspired by the famous Panda Bear, is not a nature themed slot, but a disco singing themed one.
The King Panda is a slot machine that's coming from Booming Games, a classic game that they thought up. They didn't go with a typical theme for such a slot machine, instead choosing to have a Panda Bear in the main role, which is dressed as an Elvis impersonator. His singing seems to be at the center of the design, with symbols appearing inside with images of Gold Records, Disco Balls and Microphones. You will also discover a game logo, the Panda Bear and three classic symbols with 1 Bar, 2 Bar and 3 Bar logos. The quality of the game's graphics is clearly way beyond what you would expect to find in most slots from this category, and so it's worth checking out for that point alone.
In terms of layout, this is a true classic slot machine, where the 3 reels have 1 active line. You apparently can win up to $500,000 while you play it, by forming the right combination. As a true classic slot machine, the game offers no features at all, despite the advanced graphics that might suggest otherwise.
When you're using the wagers of this game, you obviously have no chance to change the number of active lines, since there is only one available. You may modify the number of coins that are in the bet though, the options being to have 1, 2 or 3 included. The wager is mostly changed through the denomination of its coins, which is where the biggest range is available. The smallest coin is worth $0.01, while the biggest one can get up to $50. Should you choose to have all the coins in the wager, and at their full value, you can end up spending $150 for one spin in this classic slot machine.
When it comes to payouts, it's the slot's own logo that is used for the symbol that will deliver the jackpot. The jackpot's value changes depending on the number of coins which are in the wager, with a major bonus added to many of the payouts when you're using two or three. In the case of the jackpot, the use of 1, 2 or 3 coins in the wager can bring you rewards of 800, 5,000 or 10,000 coins, respectively.
It's as simple a slot machine as they come, but with graphics that are fitting of a modern game, and I'm sure that plenty of players will love it because of that combination.