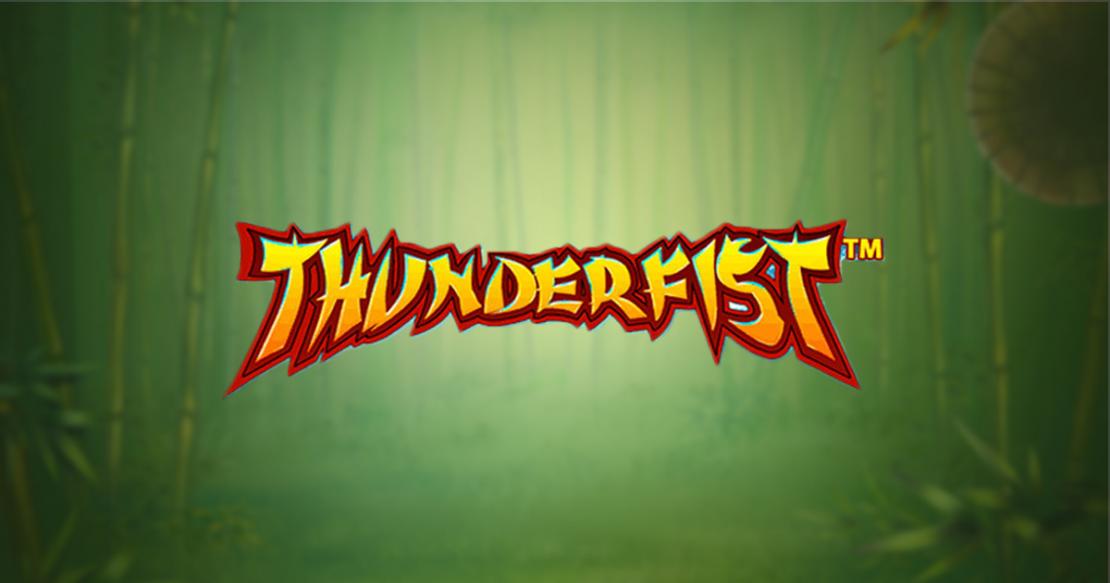 Thunderfist is a martial arts themed game from Net Entertainment, whose action takes place somewhere in China.
Thunderfist has mostly symbols with ninjas and other practitioners of martial arts on its reels, with the action taking place in a bamboo forest. There are multiple characters that appear on its reels, all of them with some kind of weapon in their hands, but there are also symbols which are simpler. The martial arts theme is especially popular in connection with Japanese or Chinese graphics, and that's what we get here as well. The slot gets 243 ways to win on the usual 5 reels, and the biggest payouts advertised stand at $500 normally, with a chance to take them up to $2,500.
The background image of the game will show you a beautiful bamboo forest, while the reels are in front and they are made out of the same material. The symbols are of two types, either with fighters or poker cards which are made out of bamboo themselves. It's a pretty good design all things considered, but it could've been even better if the poker cards weren't around.
The game has 243 ways to win, and to get them all active you have to use the equivalent of 25 lines when it comes to wagers. Each line can get 1 to 10 coins, and their value of $0.01 to $0.50 will bring the line bet up to $5. You can spend up to $125 per spin, using 250 coins.
The game gives you a stacked wild, sporting the image of Thunderfist I'm guessing, an older Chinese man, with a long white beard and dressed quite fancy, almost like an emperor. This stacked wild has multiple wilds placed one on top of another, and they can appear with one to three such symbols on a reel. Wilds do not substitute for the scatter symbols.
A Dragon Gold Coin is the other big feature you have to watch out for. The scatter symbol may appear anywhere in the game, and it will activate 10, 15 or 20 free spins, whenever you have 3, 4 or 5 symbols in place somewhere.
One very interesting feature of Thunderfist's free spins is the random multiplier which is applied each round, which can go from 2x to 5x.
For a slot with martial arts, the look isn't a bad one, on the contrary if you compare it with other similar games. The truly disappointing part is the jackpot of only 100x.