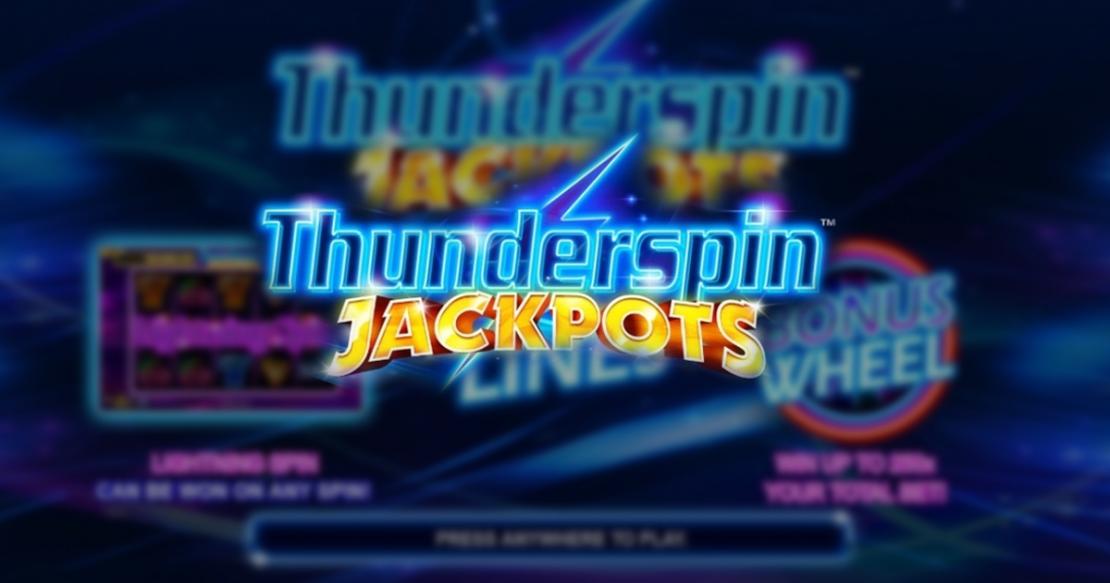 Thunderspin Jackpots

Slot review
Thunderspin Jackpots has progressive jackpots and a modern design and layout, but only a classic fruit theme to show for it on its reels.
NextGen Gaming created Thunderspin Jackpots with a pretty boring theme, so based on that alone you might not give it too much credit. Luckily, there are some things that will improve its playability, such as the three progressive jackpots that are delivered, or the high quality of the fruit symbols that do make it to the reels. The classic theme that's been picked means that there will be multiple Bar symbols present, along with cherries, several types of 7s and golden bells. These are all standard issue symbols for games, and they've been around for more than a century, so everyone knows them by now. In order to stand out, a game that uses this theme better have something extraordinary to offer. Even with the progressive jackpots, I'm not sure that Thunderspin Jackpots has that.
You will play the game with quite a few pay lines, 25 of them being announced for the 5 reels. You get up to 6x multipliers from the wilds, lightning spins, a Thunder Wheel through the bonus wheel scatters, plus up to 250x total bet as a payout. On top of that, you also get a chance at a Minor, Major or Mega Jackpot. With all that in mind, plus the fact that we know the RTP as being at 96.56%, I'd say that it's a decent offer that we're being made.
$50 is the maximum bet that you will be able to use, if you're hoping for the biggest payouts possible from the slot. You have 25 lines to cover, and at its highest the line bet can be worth $2. At its lowest, it's at only $0.01, so at that point you'd be spending $0.25 each round.
An impressive feature of Thunderspin Jackpots would definitely be the wild symbol, particularly since it comes with a 2x multiplier that can add up with what other wilds are bringing along. A 6x multiplier is possible, with 3 wilds contributing to the same win.
Thunder Wheel, and its rewards of up to 250x the bet, is reached once you get at least three Bonus Wheels in view here.
Thunderspin Jackpots has plenty to offer, especially if you look at its features and progressive jackpots. It's definitely not a game to be impressed with if graphics or stories are important to you.
Play
Thunderspin Jackpots

here