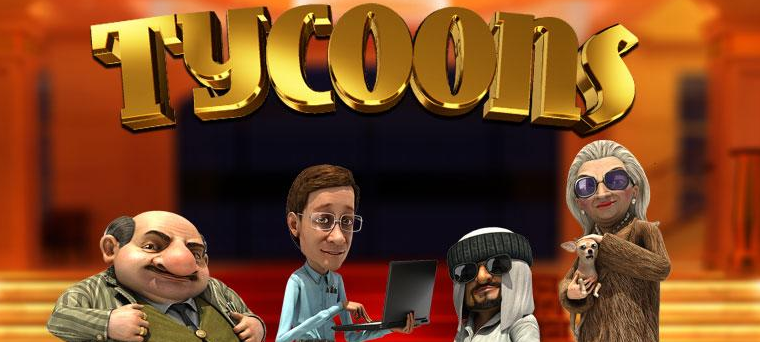 Enjoy great design and fun entertainment with Betsoft's Tycoons. The 3D slot game offers you a gaming experience like no other complete with partying, drinking and gambling. It comes with a funky cinema space where you meet several groups of tycoons bundled up amid expensive champagne, crystals and glorious fixtures. What makes it really great is that it comes with a superb sound cache and details that only BetSoft can provide.
There are 5 reels and 30 paylines in the game allowing you a lot of time to earn that big win you are looking for. You can also enjoy several perks while playing including bonuses and special features. It also comes with a progressive jackpot which allows you to win up to $7,500. Some of its amazing features include free spins and a number of bonus rounds such as instant ones which offer free spins or extra credits. There is also a high stakes poker bonus round which gives you the chance to win prizes if you choose the right character.
One thing that you can easily notice in the game is that it does not come with the usual wild and scatter symbols. Nonetheless, the perks in its amazing bonus rounds are worth every bet. Not only that, you can also enjoy budget-friendly betting range, which starts at $0.02.
So if you want to play an online game with superb graphics and excellent sound features, then choose Tycoons. It does not only provide the proper mood to enjoy an online game, but also amazing features that allow you great chances of winning big.