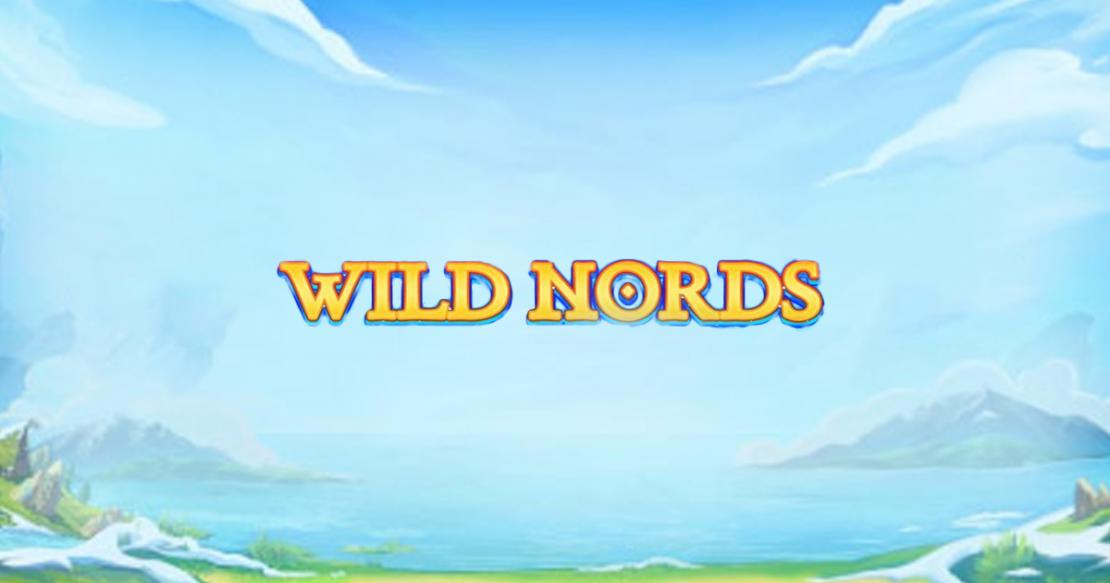 Wild Nords is a Viking inspired slot machine, which has been released by Red Tiger Gaming.
For Wild Nords, the developer chose a common enough theme, that of the Viking warrior. The difference is that we have three of these warriors on the reels, and they are accompanied by wild animals in their fights. The three characters are called Bjorn, Rolf and Astrid. Each one has its own features that they can unlock, along with bears, wolves and eagles as their companions. The quality of the design that was implemented here is excellent, and chances are good that you will have a great time with this slot. The pillars of a Nord house are used to the sides, made out of stone and carved wood, while at the top there are huge horns mounted across the logo, forming an arch.
Wild Nords will play as a 5-reel game, sporting 20 active lines. The game promises rewards of up to 1,000x, which for one of Red Tiger Gaming's releases generally means a jackpot of $25,000. There are features associated with each of the three warriors, including wild symbols with respins.
You are going to set up a wager in Wild Nords which covers every single line available. You have to start from at least $0.20 for that purpose, using $0.01 for each one of the 20 lines. The maximum bet that is usable inside will reach $500, with line bets of $25.
The three warrior symbols, with Bjorn, Rolf and Astrid, are used as wild symbols here, each one capable of substituting for other types of symbols and assisting them to form new combinations. Their own combos will pay 300x, if they manage to land five times on the same line.
Each of these three warriors will also have a companion animal, a symbol that will be influenced by its patron. For example, Bjorn will work with bear symbols, Rolf with wolves, while Astrid influences the eagles. This influence that the warriors have translates into a feature where the warrior transforms the corresponding animal into wild symbols. The wild symbols are locked next, and a respin will be triggered for the other positions. This happens with each of the three wilds and with their companion animal symbols.
Wild Nords delivers great graphics, a theme that always seems to be a favorite, plus features that I don't expect to see in this form in too many other slots. Overall, it's a pleasant surprise.
Wild Nords

gameplay video