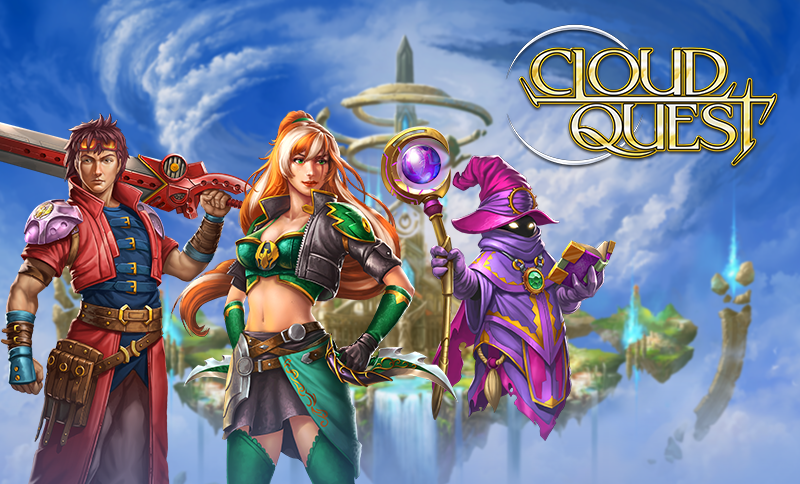 Cloud Quest – new slot from Play'n Go
The new slot addition from Play'n Go is expected to go well with online casino gamers. Many new marvelous features and exciting themes have been added thus making Cloud Quest slot to be highly immersive thus creating an environment of excitement which many gamers are always after. Play n Go has a solid and an ever growing mobile platform for its slots. High expectations are that Cloud Quest slot is highly optimized for mobile applications which can be supported across the multiple OS platforms in all smartphones and tablets. Players usually don't only go for the entertainment aspect when playing slots as the cash rewards and other prizes to be won also do greatly determine the commercial success of any slot which has been released into the market. Cloud Quest has been developed in such a manner that it is able to capture the fun aspect needed while on the hand ensuring that players can be really happy by trying their luck at the big money rewards available.
Perhaps what adds more value to the Cloud Quest slot is that its 5×5 gaming feature allows for multiple winning combinations and this implies that players can gear up for massive wins at any time. The other amazing feature in the Cloud Slot is that its wild symbol can substitute for all other symbols present for a winning combination to be made. Again, it is possible to make more massive wins thanks to the bonus round feature. When this round has been triggered, players are given bonus spins which are used to defeat 5 monsters. If this has been successfully done it opens up way for even massive wins. If we add in the fun aspect to the expected possible cash prizes that can be won, we can fairly sum up that Play n Go has really worked on this slot addition.
According to Play'n Go Chief Operating Officer, Martin Zettergren; Cloud Quest has been developed so as to uniquely stand out in the ever crowded slot marketplace. Some of the parameters which have been used to make this a reality is by combining high class graphics, animations and high definition audio quality into a slot model which customers and operators will find to be really interesting. The other factor which can be used to judge the quality of Cloud Quest slot is by perhaps looking Play n Go Company's profile. The EGR Game of the Year nomination is an indication that this company is level with other top slot developers and the release of the Cloud Quest we expect quality, fun and massive wins all combined into one slot.