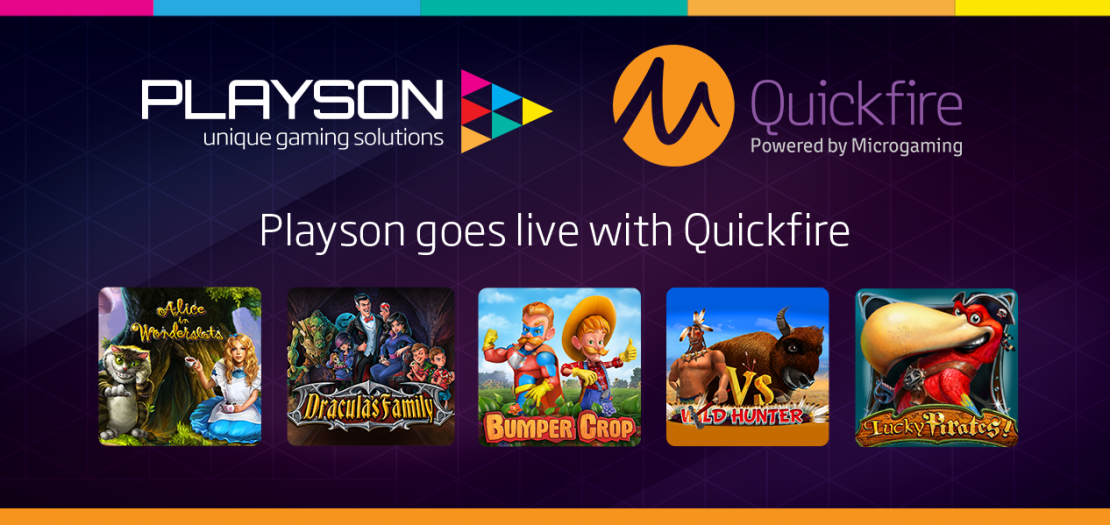 Playson now live on Quickfire
Quickfire, the digital gaming giant powered by Microgaming, and Playson teams up and just announced the completion of the technical integration.
According to the agreement recently put in place, Playson will now be able to channel its diverse collection of titles to Quickfire's very own global network of operators. Among the first titles to be released we will find Bumper Crop, Alice in Wonderslots, Wild Hunter, Dracula's Family, and Lucky Pirates.
The move sees the beginning of a collaboration that is believed to be capable of lasting well into the future. Adam Daniel, Playson's Managing Director, revels in the tremendous progress achieved up to this point. He hails the choices made by the two companies as decisive in terms of what the gaming community expects. Daniel holds the feeling that Quickfire is the best partner to have come to the fore in the years, especially given their reputation as one of the companies with the biggest capabilities in terms of market penetration in the modern gaming era. He points out that Quickfire has shown plenty of zeal to wrap the deal and that the two companies have put together a formidable team to oversee the rolling out of various titles as well as their distribution in the years to come. He sees these steps as the beginning of a long, lucrative spell for the companies as well as gamers.
The Head of Quickfire at Microgaming, Tom Chamberlain is excited to have Playson on board as a partner. He lauds the integration process as having been flawless and is looking forward to what he sees as an exciting spell for the gaming world.